Summer 2 Week 5
WELL DONE NURSERY!
I wanted to put this on the main page today as I have been so impressed by the level of home learning this week! You are all continuing to do a fantastic job (parents and children) and I just wanted to say thank you so much for continuing to engage with the website and for sending me these pictures - seeing your lovely, happy faces makes my day. So well done everyone and I hope you have a great weekend.
Mrs Ward x
Reading
Mrs Calvert has a story for you today. It is all about a little boy called Oliver. What vegetables can you see on the front cover? See how many different types of vegetable you can spot as Mrs Calvert reads.
Maths
Yesterday we were practising counting forwards and backwards. Today see if you can do a join the dots puzzle - you can print one from here or you can even make your own by writing numbers all over the page and then connecting them up in the correct order.
Let's play shops
Playing shops is fantastic for developing so many skills! Children practise taking turns with others, and use their communication and imagination to take on the role of another person. Making a shopping list helps to practise language and writing, and making price labels and using coins helps to practise counting and numeral recognition.
Thursday 2nd July 2020
Good morning Nursery!
Are you having a lovely week?
Look who has sent you a special message from school - it's Mr Khan!
Physical
Our story today is all about a hungry bunny rabbit. Join in with Mr Tumble playing 'Sleeping Bunnies.' How high can you hop?
Maths 1
Listen to Mrs Ward's counting story about Peter Rabbit. Can you count back from 10?
Maths 2
Now count forwards as you sing the potato song
Activity
Make your own number track and practise counting forwards and backwards as you walk or jump up and down. You could get an adult to shout a number and see how quickly you can jump on it. You could even make your own hopscotch like the one we have at Nursery.
The World
Mrs Calvert has a fun activity for you. See if you can grow your own Mr Potato head and watch how it changes each day.
Creative
Make you own Mr Potato Head picture by drawing or sticking different features on a picture of a potato or even a real potato! Can you name all of the different features? - eyes, nose, mouth, ears, hat, shoes, glasses
If you would like a printable copy click here
Wednesday 1st July 2020
Good morning everyone and welcome to the first day of JULY! I hope that you are all having a good week so far and it has been lovely to catch up with some of you on the telephone.
Omar and Ellianna have sent me these pictures of their super listening ears! Have you got yours? You will need them today for our Listening walk (see Phonics further down the page).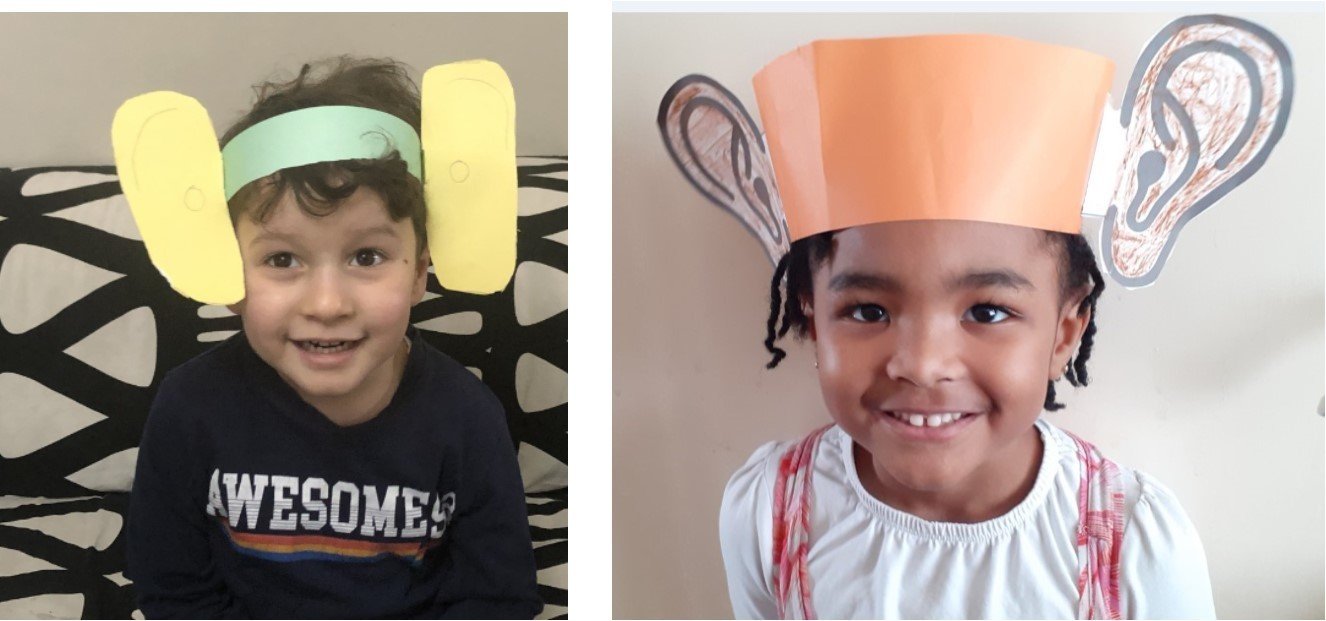 I hope that you enjoy today's videos and activities. Don't forget to send us a message either on the 'message your teacher' page or by email to nurseryteacher@girlingtonprimary.co.uk
Have a great day everyone!
Story
Mr Bloom's vegetables are acting out the story of the Enormous Turnip - who do you think will help to pull it out?
Communication and Language
Watch the video and pay attention to what Mrs Ward has in her bag. How many can you remember?
Phonics
Let's go on a listening walk! Have you got your big ears from Monday? If not watch the video again and make your big ears today.
Now put your listening ears on and go for a walk - around your house, your garden or your local area. Listen really carefully. What can you hear? When you have finished can you draw some pictures of the things that you heard in your book?
Maths 1
Watch this video and help Harry the Bunny to find the LONGEST carrot for his snack.
Which of Mrs Ward's carrots do you think Harry would like? Can you see the longest?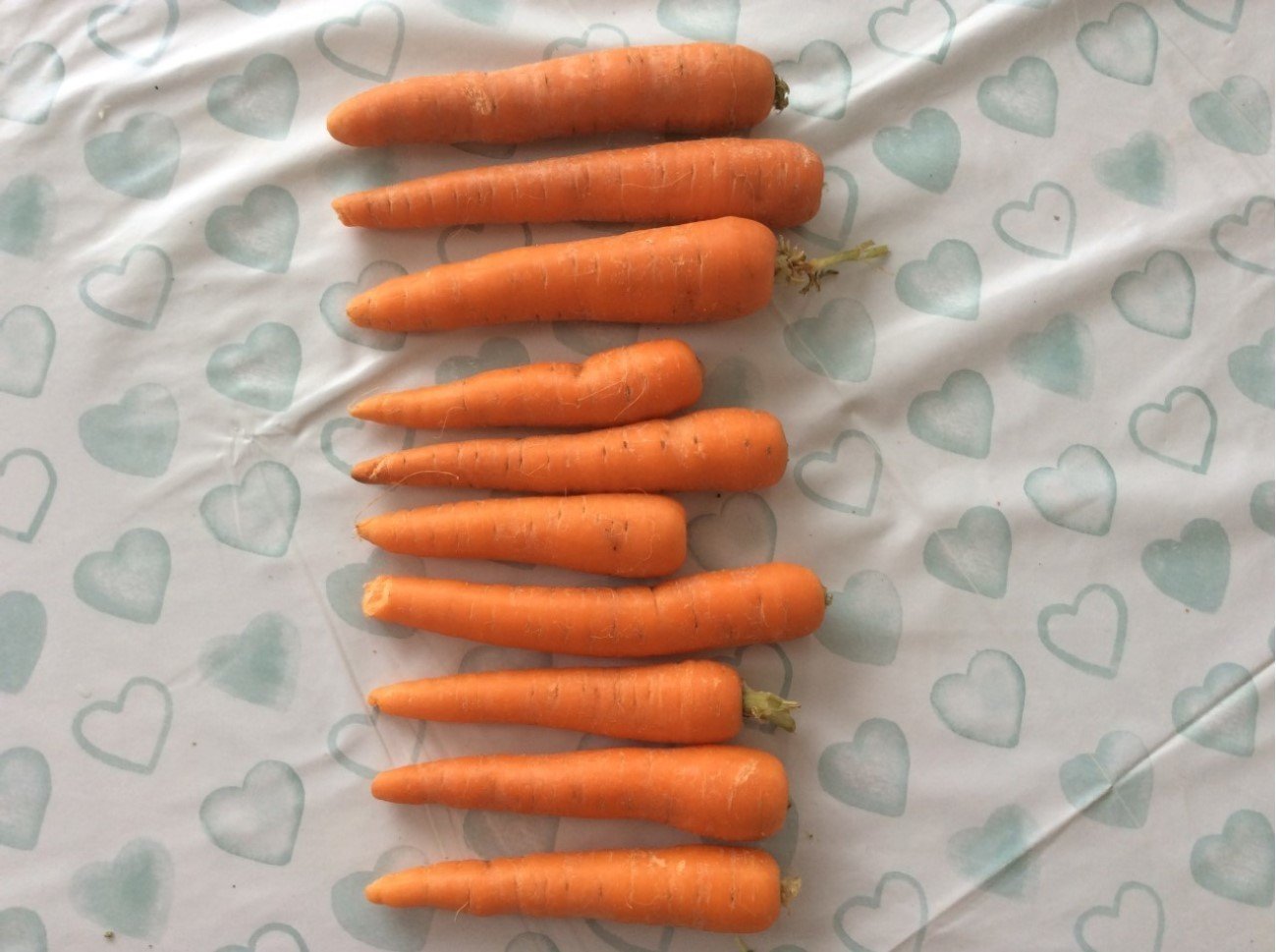 Maths 2
Look at Mrs Ward's vegetables. Which ones are longer and shorter?
Can you find 2 things at home and say which one is longer and shorter?
Creative
Ask a grown up to cut some vegetables and use them to print different colours on to your paper. See what different shapes and patterns you can make - (Handy tip - peppers are great for flowers pictures if you cut the top off)
Tuesday 30th June 2020
Good morning Nursery. Well the weather was not much better yesterday but I know that lots of you had fun making your listening ears. Thank you to those who sent in pictures - it is so nice to see that you are enjoying your learning at home.
I have a new story for you today. I hope that you enjoy it and have fun doing the activities too.
Have a great day everyone and don't forget to email me at nurseryteacher@girlingtonprimary.co.uk
Mrs Ward
Reading
Listen to the story of 'The Enormous Turnip.' See if you can join in with Mrs Ward.
Make your own Enormous Turnip puppets and use them to retell the story. Can you put them in the correct order? Click here if you would like a printable copy.
Did you know that fruit and vegetables don't come from the supermarket? We but them from the supermarket but they grow somewhere else!
Click through the slides to see where different fruits and vegetables grow.
Maths
Listen to this song about 'big' and 'small'
Maths activity 1
Today we are going to find things that are 'big' and 'small.'
1. Find 2 of your toys and say which is big and which is small?
2. Look outside and see something that is big and something that is small?
3. Look at the people who live in your house. Who is big? Who is small?
4. If you have bricks or lego at home make a big tower and a small tower.
5. In your workbook or on some paper draw: a big flower and a small flower, a big sunshine and a small sunshine, a big circle and a small circle, a big person and a small person.
Anyone for turnip soup?
Here is a recipe for turnip soup if you fancy having a go - if you don't fancy turnip, maybe you could try tomato or carrot soup.
Monday 29th June 2020
Good morning everyone. I hope that you are all safe and well after what has been a very wet and stormy weekend! Can you name all the different types of weather that you saw or heard over the weekend?
This is what I saw or heard:
Can you keep a weather diary this week? Write the day and draw a picture of what you can see - rain, sun, lightning, rainbows...
Reading
Listen to Mrs Ward's story 'The Noisy Night'
Phonics Activity 1
Watch Mrs Ward's video and make your own listening ears. If you would like a printable version click here. Put your ears on and LISTEN...what can you hear?
Phonics Activity 2
Listen to the sounds of the different types of weather. Can you name the sound and then can you make the sound? (Click the link or the picture to go to the activity)
https://www.bbc.co.uk/teach/school-radio/eyfs-listening-skills-weather/zvrcf4j
Maths
Today we are going to look at patterns. Can you see the patterns on these welly boots and umbrellas? Are you wearing any patterns today?
Can you design your own welly boots and/or umbrella using different colours and patterns?
(Click for a printable copy)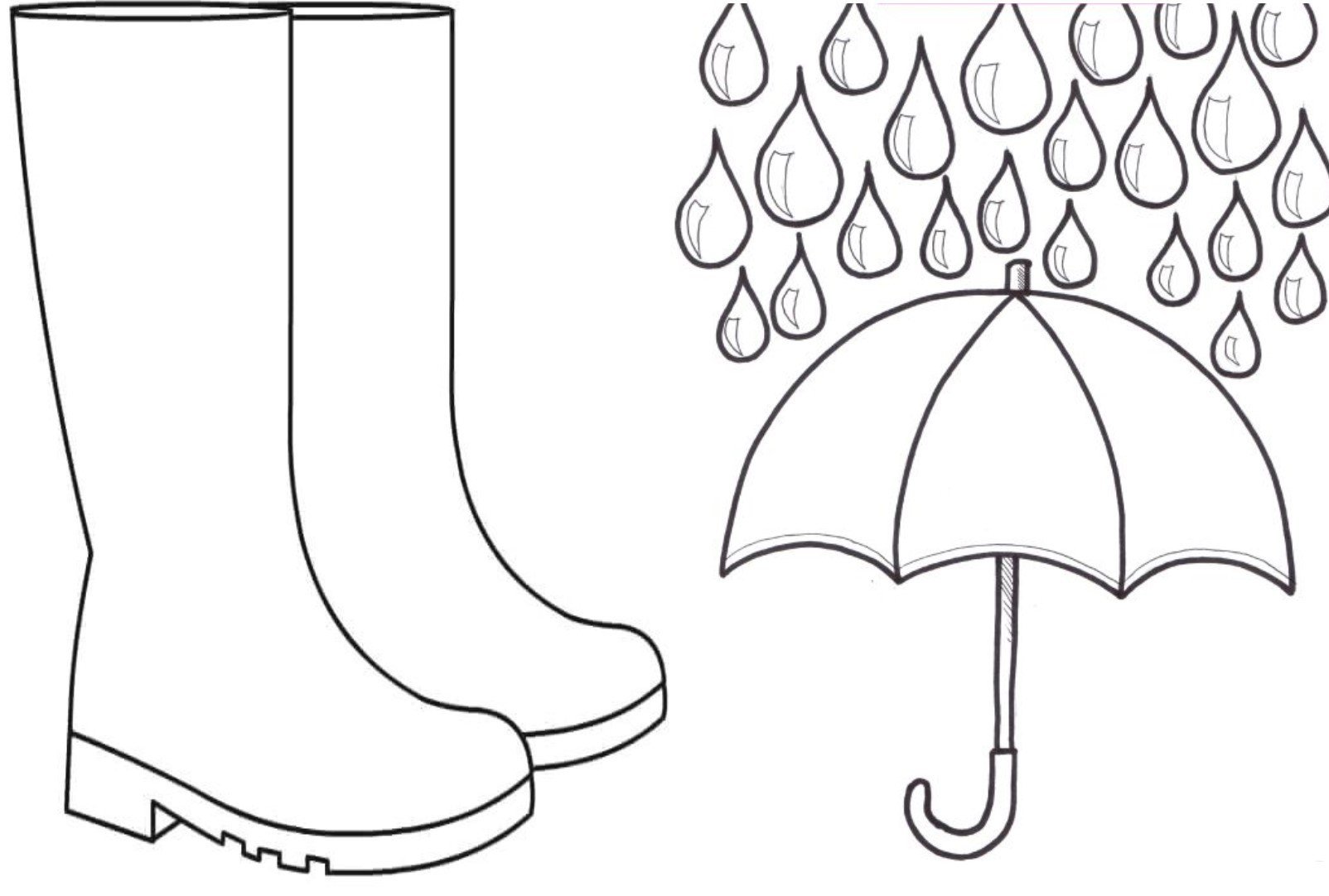 Singing
Learn the words and signs with Mr Tumble