Summer 2 Week 4
Friday 26th June 2020
Good morning Nursery and welcome to Friday! I hope that you have all had a lovely week and are ready for some more fun today.
Don't forget to check out who has been working hard on our Stars of the Week page!
There are lots of videos for you to watch today - lots of teachers want to share exciting things with you so please try and take a look when you get a moment.
Next week we will be have some new stories and some more activities for you so please come back and have a look on Monday.
Have a great day and a great weekend.
Mrs Ward x
Hello from Mrs Christensen
Watch Mrs Ward planting a beanstalk
Watch Mrs Ward's video and then see if you can find somewhere to do some planting or digging.
Hello Mrs Ramsden
This is Mrs Ramsden. She is another one of the teachers in Reception. You might have big brothers and sisters who have been taught by Mrs Ramsden in the past.
Storytime
Listen to Mrs Ramsden reading 'The Smartest Giant in Town'
I hope you listened really carefully to Mrs Ramsden's story. Can you match each animal to the item of clothing that George gave them? You might need to listen to the story again to find the answers. Click here if you would like a printable copy
Phonics
In Mrs Ramsden's story there were a lot of rhyming words. Remember, rhyming words are words that sound the same at the end. Click through these slides and see if you can spot the words/pictures that rhyme. (Click the image to move to the next slide).
Thursday 25th June 2020
Good morning everyone. Did you have a lovely day in the sunshine yesterday? It is supposed to be the same again today so I hope that you can do most of your learning outside or go for a nice walk. Don't forget to drink lots of water and wear your sun hat!
Have you all finished your castles? Look at Ellianna's amazing castle - she had lots of fun making this with her Mummy and Daddy!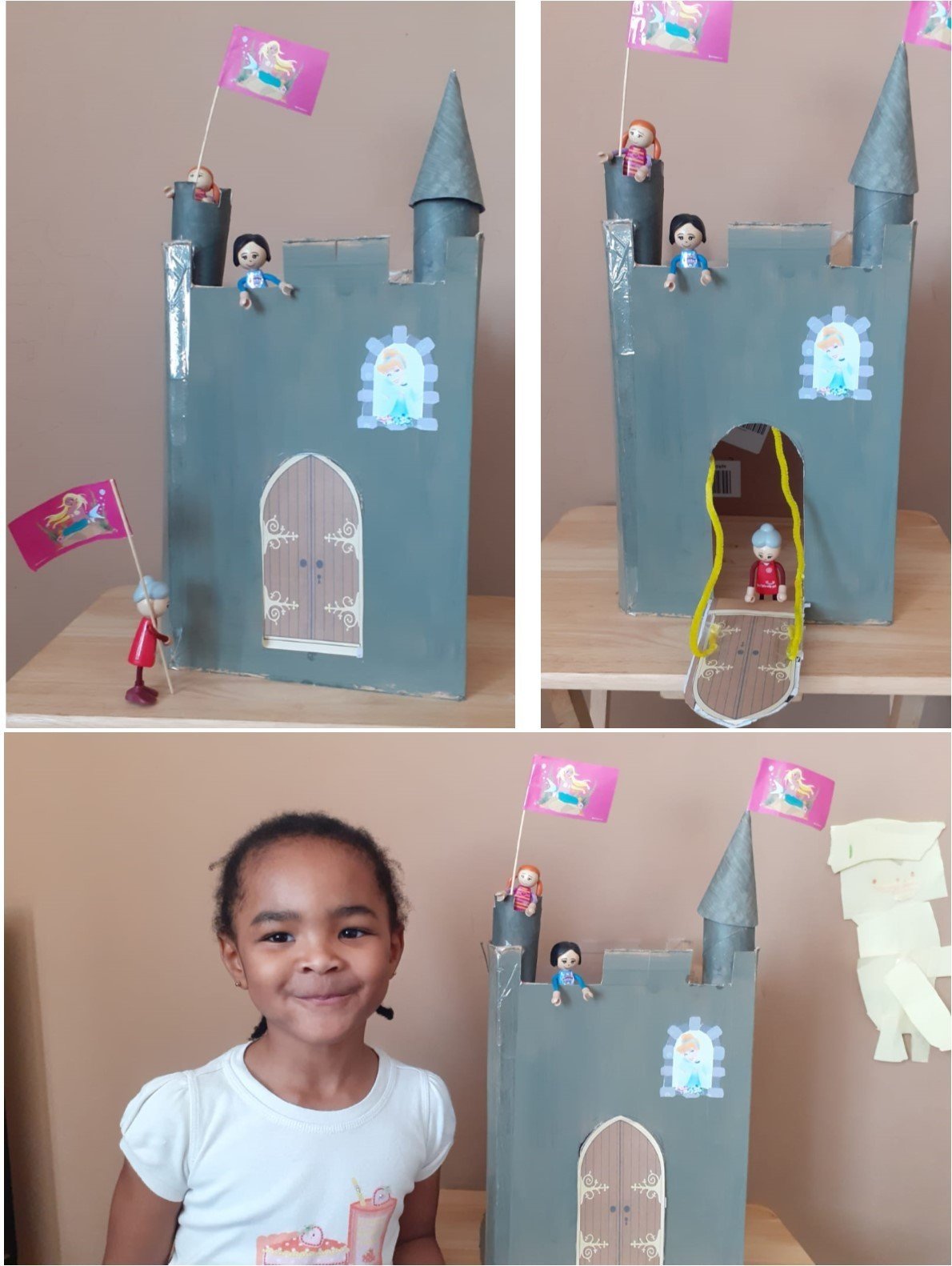 Have lovely day everyone.
Jasper's Beanstalk
Mrs Calvert has a story about another beanstalk!
Mrs Smithurst's beanstalk
It looks to me like Mrs Smithurst is growing her own beanstalk! What do you think she needs to do to make it grow really tall, like the one in the story?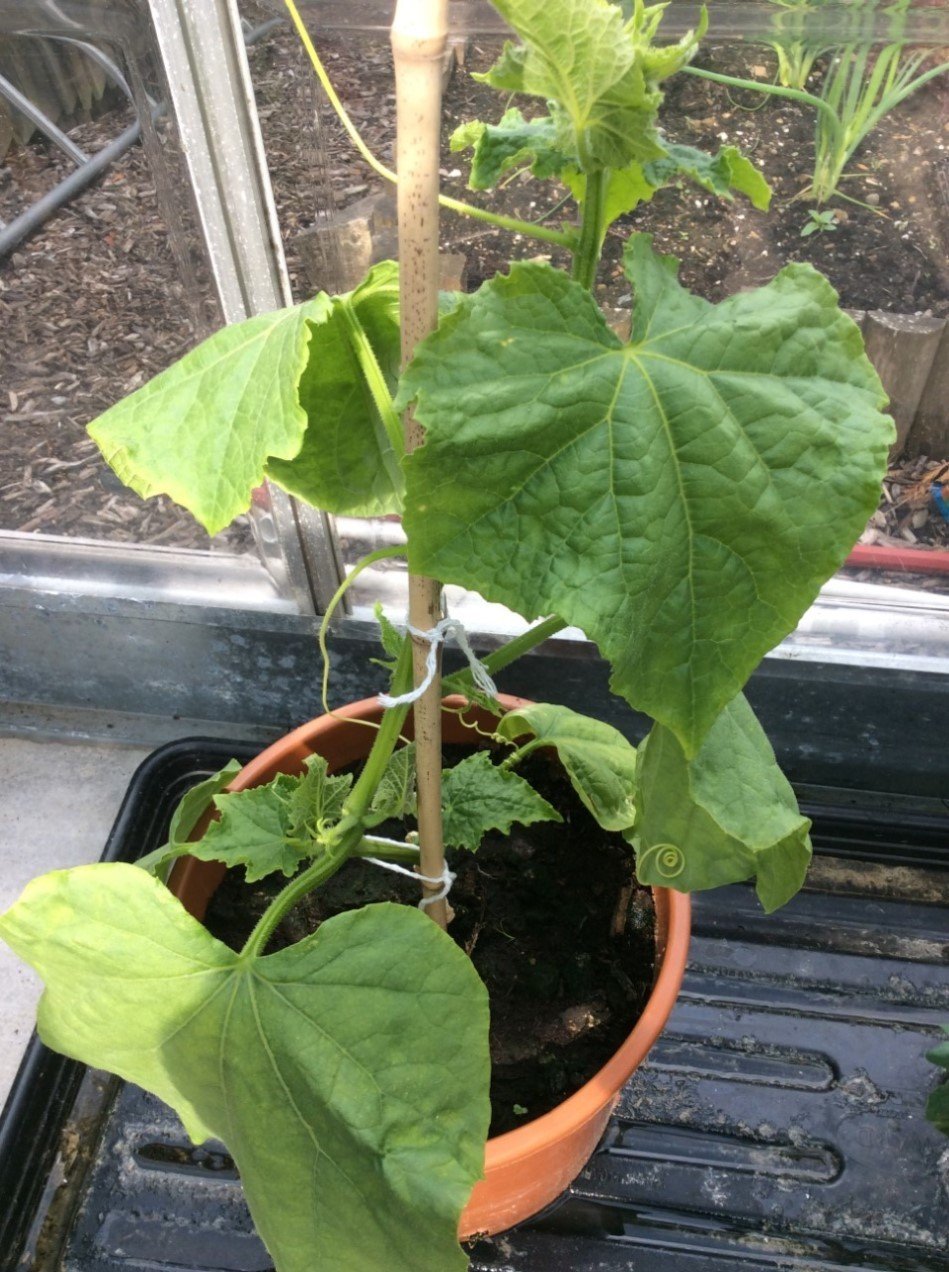 Watch this short video about what plants need to grow tall, strong and healthy.
Can you draw a picture of a nice tall plant or flower and draw the things that it needs to grow - make sure you draw a nice big sunshine, some rain or water and some soil.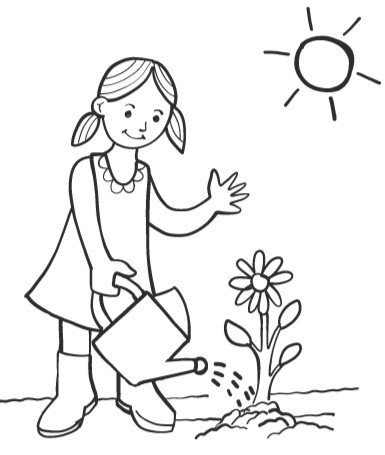 Maths
Today can you make some leaves for your beanstalk? Ask an adult to write the numbers either 1-5 or 1-10 for you (or have a go yourself) and see if you can recognise the number, say it's name and then put the numbers in the correct order up the beanstalk (note to parents - this is a challenging activity so don't worry if you need to help).
Creative
Listen to this Jack and the Beanstalk story/song. Can you join in with the chorus and make up some actions?
Wednesday 24th June 2020
Good morning everyone. How are you finding the activities this week? I have finally finished my castle! Watch this video to see what I used - it's a little bit different to Mrs Troy's.
Here are some more activities for today. It is forecast to be hot and sunny so make sure you get out to play at some point during the day but make sure you have your sun hats and sun cream on to protect you from the sun.
Have a great day!
Mrs Ward
Let's start with some exercise!
Creative
Today we are going to have ago at making a beanstalk. You can use whatever you have at home - paper, cardboard tubes, duplo...anything you like.
How tall is your beanstalk? Is it taller or shorter than you? Can you make some clouds to go on the top? Can you draw or make castle to go above the clouds?
Reading
Now that you have a beanstalk have a go at making some character puppets so that you can use them to tell the story. Can you put the Giant in the castle? Can you make Jack climb up your beanstalk?
And relax...
Listen to and watch this story of Jack and the Beanstalk
Tuesday 23rd June 2020
Good morning everyone. I hope you enjoyed the activities yesterday. Maybe you are still finishing your castle or you could build another one today using different materials.
This is the castle that Eesa made yesterday - well done Eesa! I am looking forward to getting some pictures today.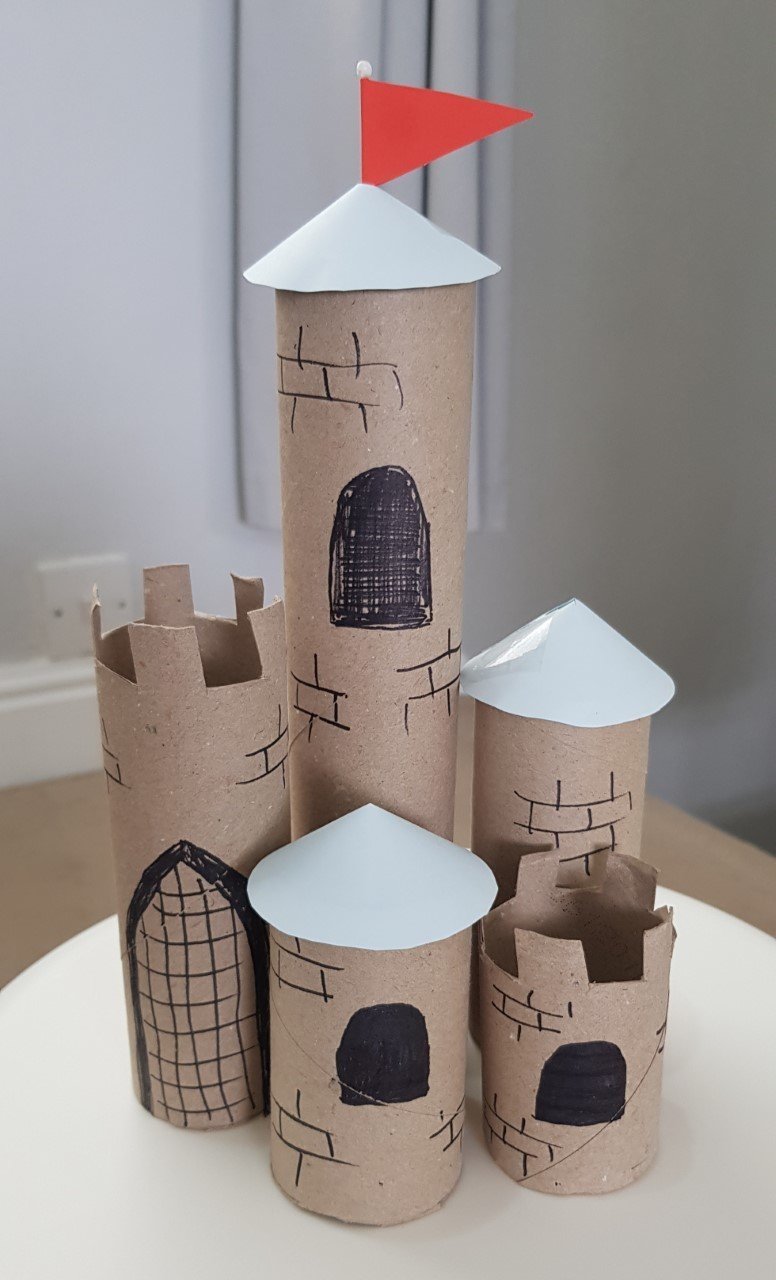 Reading
Listen to Mrs Ward reading a different version of Jack and the Beanstalk. The listen to Mrs Troy's story again and see how they are the same or different?
Do both stories have the same characters?
Do the same things happen in both stories?
Maths/Creative
Mrs Troy has been making castles in her house - she has made one from lego and one using shapes - watch her video to see how she made it.
Shall we give our brains a break and do some exercise?
Click here if you would like a printable copy
Can you find anything around your house or outside that begins with a 'f' sound like 'fee, fi, fo fum.'
Creative
Do you remember the videos that Mrs Calvert showed us yesterday - the ones with the flowers in her garden?
See if you can use your hand prints to make some beautiful flowers or flower paintings.
Monday 22nd June 2020
Good morning Nursery and welcome to another Monday. The weather is supposed to be much nicer this week so I hope you can get outside to play and do some of your activities.
This week we are going to be reading the story of Jack and the Beanstalk and thinking about things that grow. I hope you enjoy this week's activities and and as always please send me any messages of pictures to nurseryteacher@girlingtonprimary.co.uk
Have a great day everyone, Mrs Ward
This is Mrs Troy. She is one of the teachers in Reception and she has a special message for you!
Reading
Listen to Mrs Troy reading Jack and the Beanstalk
The World
Mrs Calvert has been looking for things that grow in her garden. Look at what she found and then, when you go out today see if you can find anything that is growing. Draw some pictures of what you find or send me some photographs to show me what you have seen.
Language/The World
Can you name all of the things in this picture? In our story Jack planted some beans that grew into a beanstalk. Which things can you see that grow and which things can you see that do not grow?
Nursery Rhyme of the Week
Our nursery rhyme this week is all about growing. Listen to the rhyme each day. See if you can learn all of the words and the tune. Maybe you can even make up your own actions to go with the words.
Maths
Here is our number rhyme of the week. It is another counting back rhyme See if you can learn it and use your fingers to show how many sunflowers are left. Then make your own sunflower props (either draw or use the sheet provided) and use them to say the rhyme - taking 1 away each time.