Today's Learning Summer 2 Week 3
Friday 19th June 2020
Good morning everyone and welcome to Friday! I hope that you have enjoyed the activities this week. I am very excited about the website next week as we have some very special guests joining us for some of our stories and activities - tune in next week to see who they are!
Well done to Adam for being mentioned in Mrs Swales' Well Done assembly this week and to all of the children who are on the Nursery Stars of the week page (click here to view).
Have a great weekend everyone,
Mrs Ward
Maths/Language
Today we are going to continue with our work on positional language.
Listen to the this song and see if you can describe where the monkey is...
Follow this link for an activity to recap on positional language.
Now watch this video. Can Mrs Ward follow the positional language instructions to find the treasure?
Can you make your own treasure hunt or can you follow some instructions to find your own treasure?
Creative
Can you make your own treasure chest from an empty egg box? Here are some ideas: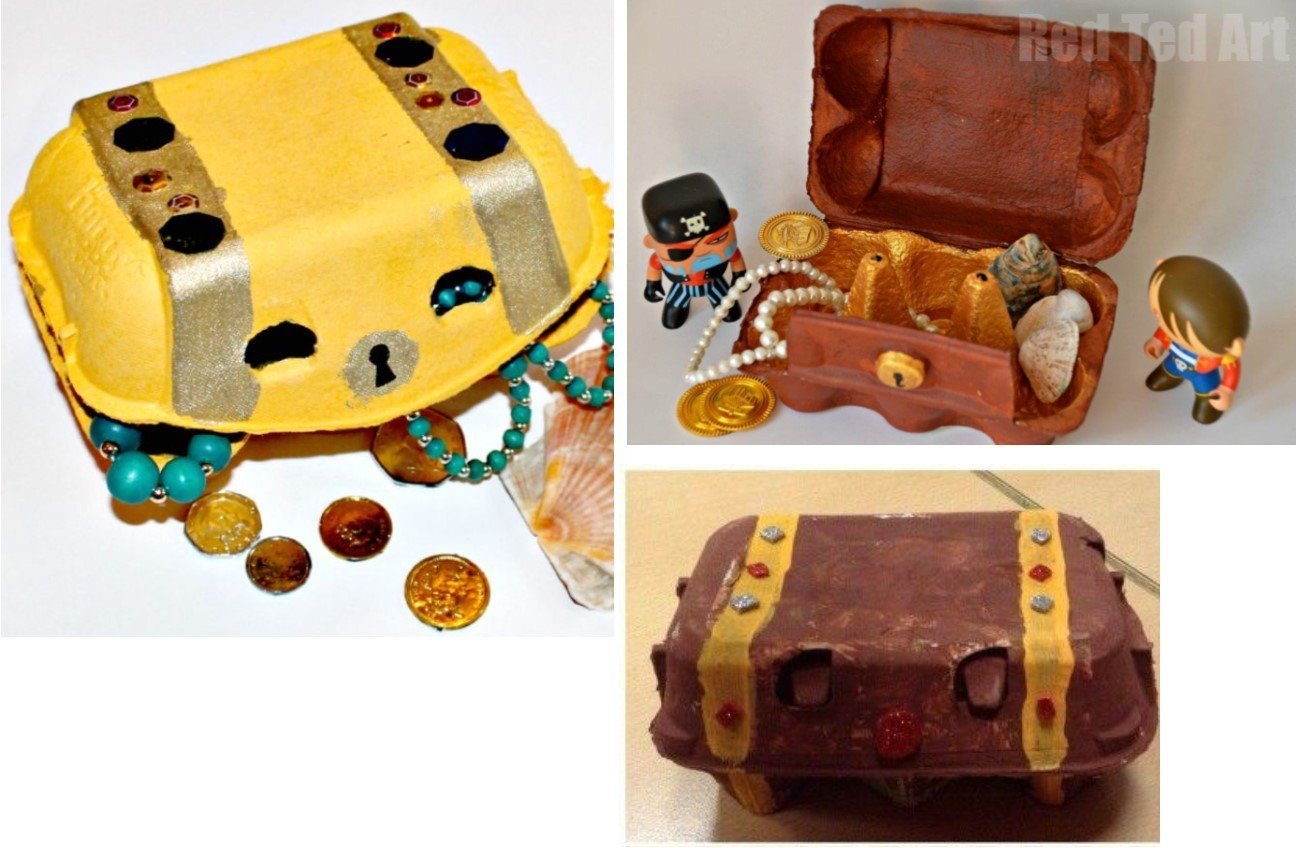 How about making a treasure map and some pirate accessories to help you on your treasure hunt.
Watch this video for instructions on how to make your own pirate hat.
Dance
The weather is not looking good again today so let's stay dry and have some fun learning some action songs.
Story
Relax and listen to this story about looking for treasure
Thursday 18th June 2020
Good morning. I hope your week is going well and that you still managing to keep busy at home whatever you are doing. The weather is not looking too good for this afternoon so I have tried to think of some nice indoor games and activities for today. Remember it is Well Done assembly and Star of the week tomorrow so send you pictures in if you want to have them shown on the website.
Have a great Thursday, Mrs Ward
Reading
Listen to this story of The Three Billy Goats Gruff or listen again to Mrs Ward's story
Maths
In our story the Three Billy Goats are on the bridge and the Troll lives under the bridge. 'On' and 'under' are special words that tell you the position of something. Today I would like you to practise these words as well as a few others. Watch the video below and then see some ideas for learning to understand and use positional language through play.
Positional Language Activity 1
Positional Language Activity 2
Don't forget, you can go back and repeat activities that you enjoyed from previous weeks. I know that lots of you enjoyed these ones so have another go at them today!
Wednesday 17th June 2020
Good morning everyone. I hope that you are having a good week. Are you ready for a new story today? Check out my video from my walk at the weekend and then listen to The 3 Billy Goats Gruff story. I wonder if you can make a bridge for the goats to trip trap across.
Have a great day! Mrs Ward
Let's start with some exercise.
Mrs Ward's walk
Join Mrs Ward on her walk in the woods and see if you can find the clues to today's story.
Maths
Today we are going to practise counting and writing numerals.
Tuesday 16th June 2020
Good morning. Hope you managed to take part in the washing activity yesterday - my washing dried so quickly in the hot sunshine!
See below for Tuesday's activities. Have a great day everyone.
Mrs Ward
Reading
Listen to Mrs Ward read the story of 'Brown Bear Brown Bear What do you see?'
Did you guess any of the coloured items correctly?
Language/Creative
Today I would like you to make your own binoculars. The easiest way to do this it use 2 cardboard tubes, taped together and then decorated. When you have made them have a look around. What can you see?
Adults could say "(Name), (name), what can you see?" and encourage the child to say "I see a (colour) (object) looking at me." For example "Eesa, Eesa what do you see?" "I see a green car looking at me." This activity encourages children to speak in longer phrases and sentences rather than giving 1 word answers. If your child finds this hard, you say it first and let them copy you, or you say most of the sentence and let them fill in the colour and object that they can see.
Maths
This activity encourages not only counting but also concentration and attention as children have to really concentrate for a period of time to find the different animals. This is a great skill to promote early on. it is also fun as you can do it together and see who can find the animals first - children usually love a bit of competition, especially with their parents! Click here if you want a printable copy.
Phonics
Nursery, Nursery, What can you hear?
Listen to the sounds and copy them. Then see if you can name which animal is making the sound.
Monday 15th June 2020
Good morning everyone and welcome to another Monday. I hope you enjoyed our learning last week and have had a lovely weekend in the sunshine. This week we are going to finish off our colour work and then move on to one of my favourite traditional tales.
Just a note in advance - save your rubbish boxes/pots/containers/bottles for craft activities later in the week and next week.
Have a great day and don't forget to send me a message and/or picture - nurseryteacher@girlingtonprimary.co.uk
Reading
Take a look at our new story with Mrs Ward
Creative/physical development
Number rhyme of the week
Last week our number rhymes were all about counting back and taking away. This number rhyme teaches us to add 1 more as each elephant come to join in. Can you say how many there will be each time?
Story
Listen to this story and song about Pete the Cat and his shoes.