Friday 15th May 2020
Good morning Nursery! What a fun week we have had!
Check out the STARS of the week tab to see the lovely photographs that you have sent in. You certainly have been busy at home. Keep up the fantastic work!
Have a super day today and hopefully a sunny weekend.
Love Mrs Christensen
Physical
Let's work our brains and bodies with this repeat after me song.
Reading
Listen to Mrs Christensen read another simple rhyming book. Can you hear the rhyming words?
Which animal gets their zip stuck? Whose tracksuit is too big?
Phonics and Rhyme
Changing the words to a favourite nursery rhyme is a great way for your child to experiment with new words and identify rhyming words. Watch this short video clip demonstration and then have a go yourself!
Number and craft
Have a go at making these skittles with bottles or toilet roll tubes.
Count the skittles as you knock them down and try to recognise some numbers.
Which number is your age?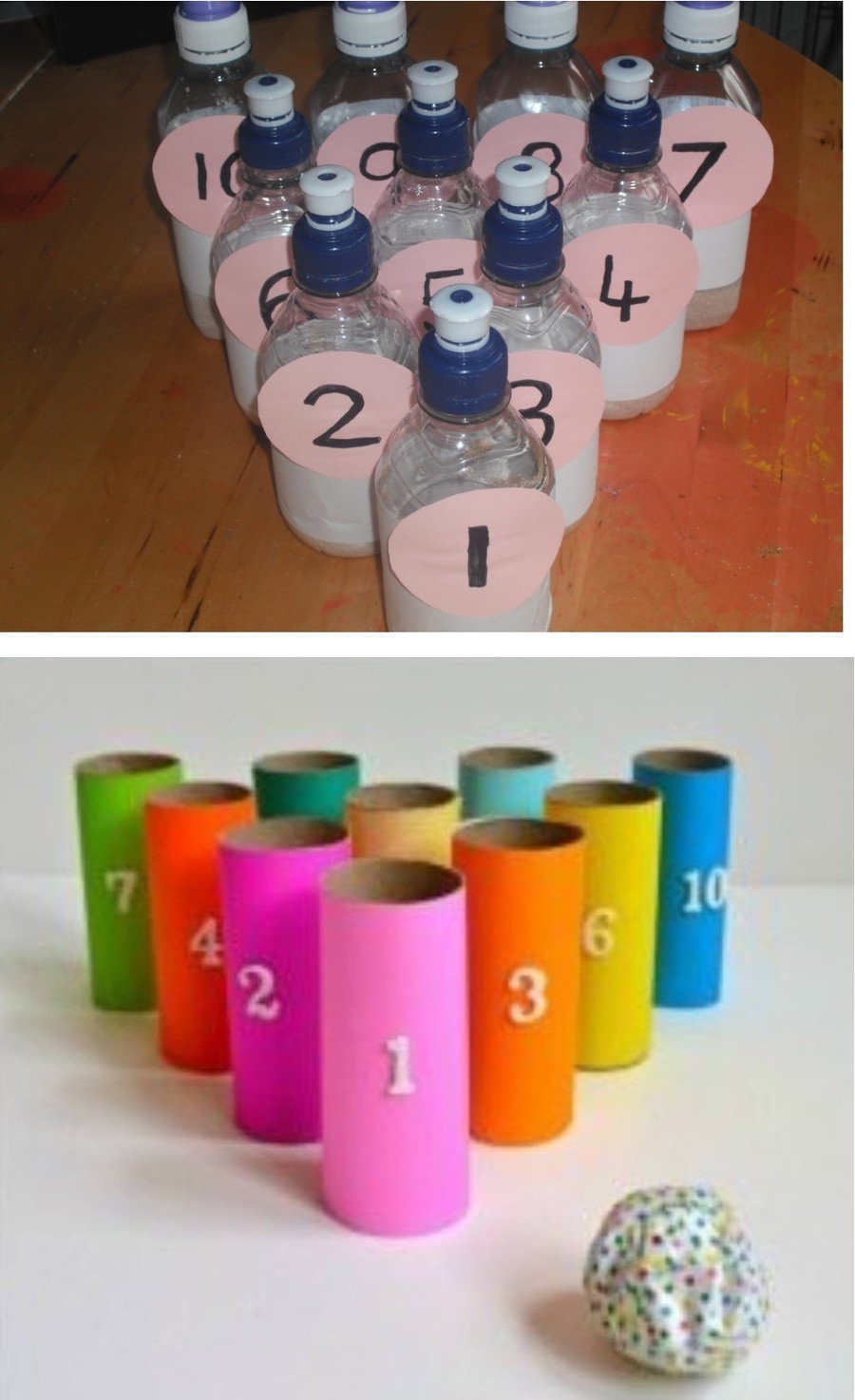 Thursday 14th May 2020
Welcome to Thursday everyone! You have all been identifying rhyming words this week. As Mrs Ward has said, the best way to get better at this is by listening to lots of stories, singing rhymes and playing with rhyming words. So I will read you a simple rhyming word book today and Friday in addition to showing you some rhyming games to play.
Remember-we will be showcasing our STARS of the week tomorrow. So keep sending your fantastic work in! We will also reveal the winners of the egg pattern competition!
Love Mrs Christensen
Before we start let's get our bodies moving!
Reading and Phonics
Listen to Mrs Christensen read a rhyming story. See if you can identify the rhyming words and name some animals. You can help to count the animals too!
Phonics game
Look at the pictures and say the words. The words on each line rhyme. This is called a rhyming string. Then try to make up your own rhyming strings! They can be as silly as you like!
Number and rhyme
Continuing with our farm topic, here is sweet number rhyme about chicks. It needs to be sung to the tune of 5 little ducks. Can you hear the rhyming words?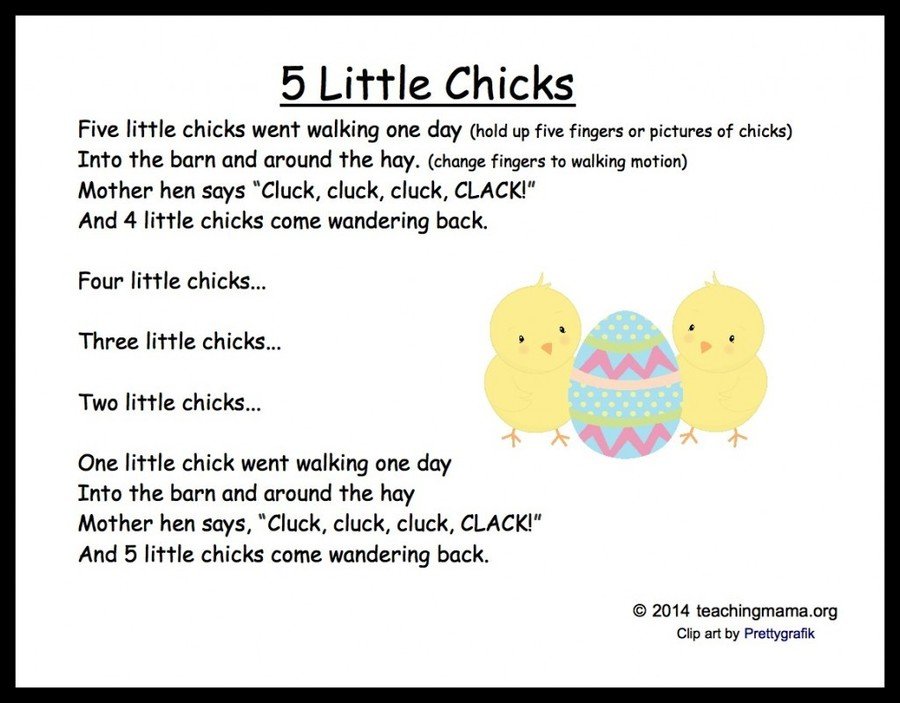 Creative and number
You could make some simple chick puppets to accompany the above rhyme and take one away each time as you sing it. How many chicks do you have left?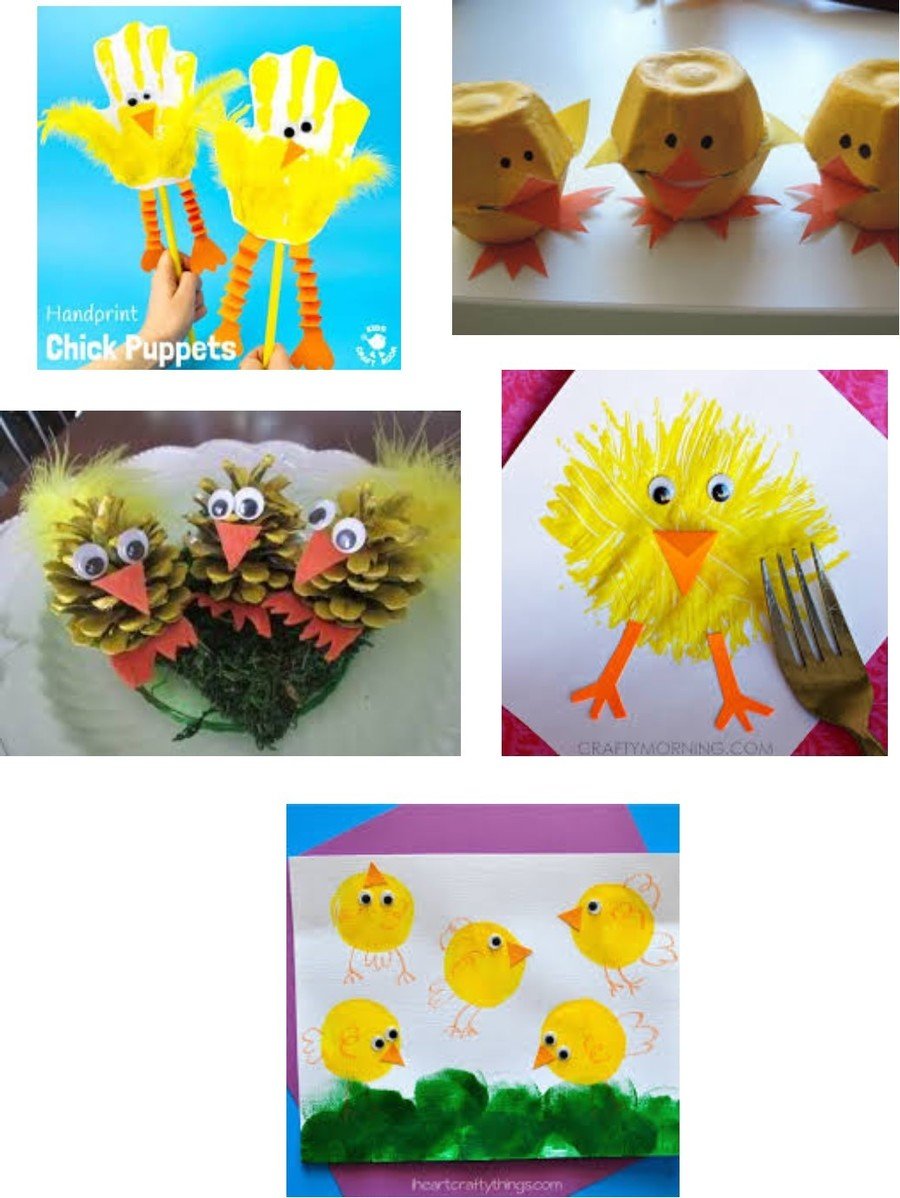 Wednesday 13th May 2020
Good morning everyone. I hope you are having a good week. It was lovely to speak to so many of you on the telephone yesterday and I am so pleased that you all seem to be doing really well and staying safe at home.
Today we are going to do some more rhyming - don't worry if you are finding this tricky - it is something we have to practise a lot before we get really good at it! The bet way to practise is to read lots of rhyming stories, sing lots of rhymes and play with rhyming words for example if someone says "hop" you could say "hop, pop, bop"
Let's start today by shaking out our sillies!
Phonics
Are you ready for a rhyming story? See if you can hear the rhyming words.
Rhyme Challenge
Mrs Ward has been looking around her house and has found these items: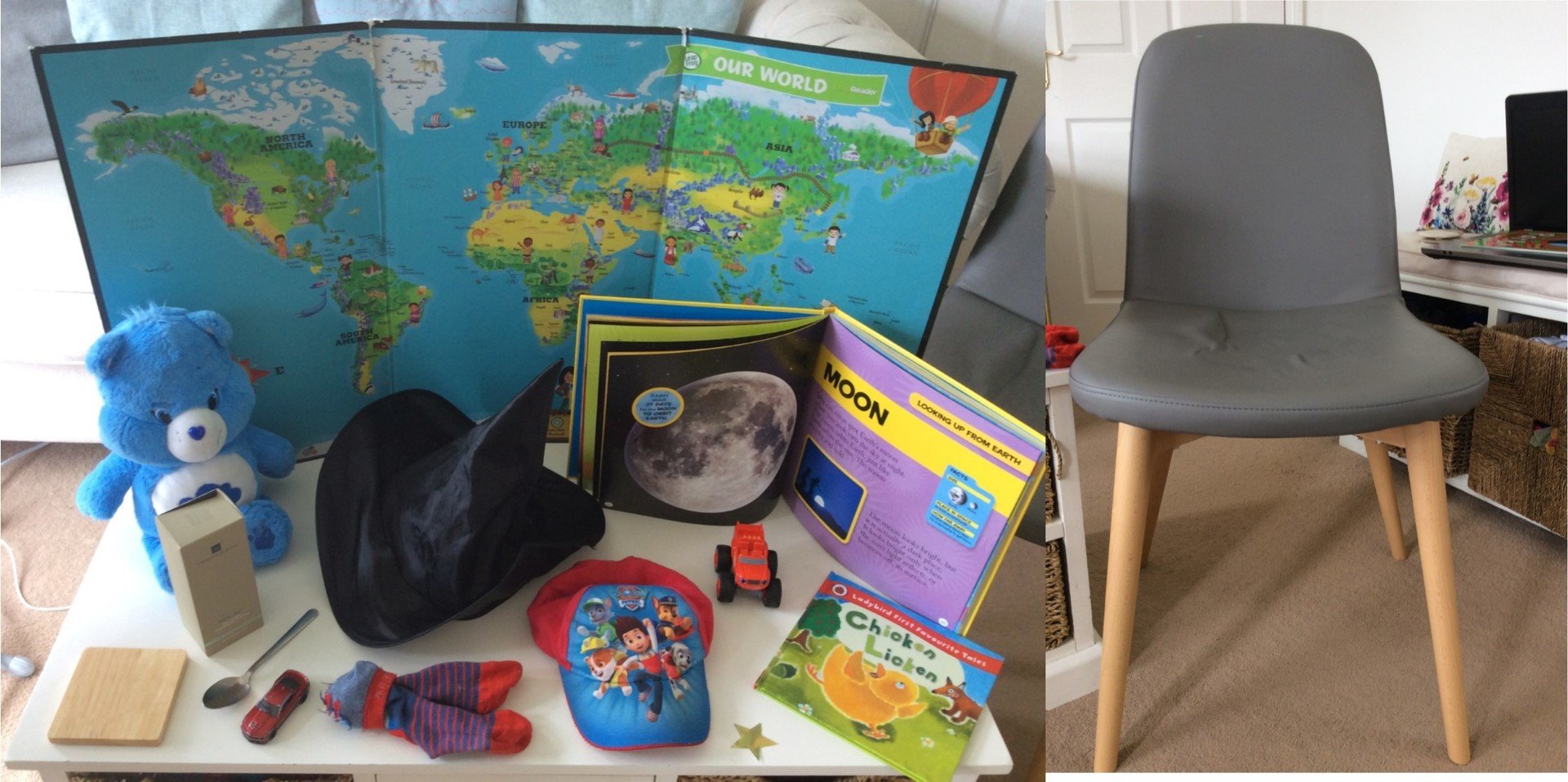 First of all can you find and name each item?
chair, book, moon, truck, cap, star, socks, map, spoon, car, bear, box, mat, hat
Now can you match the items into their rhyming pairs?
I'll give you the first one - book/truck
Click on the picture below for the answers and then see if you can find any items in your house that have rhyming names.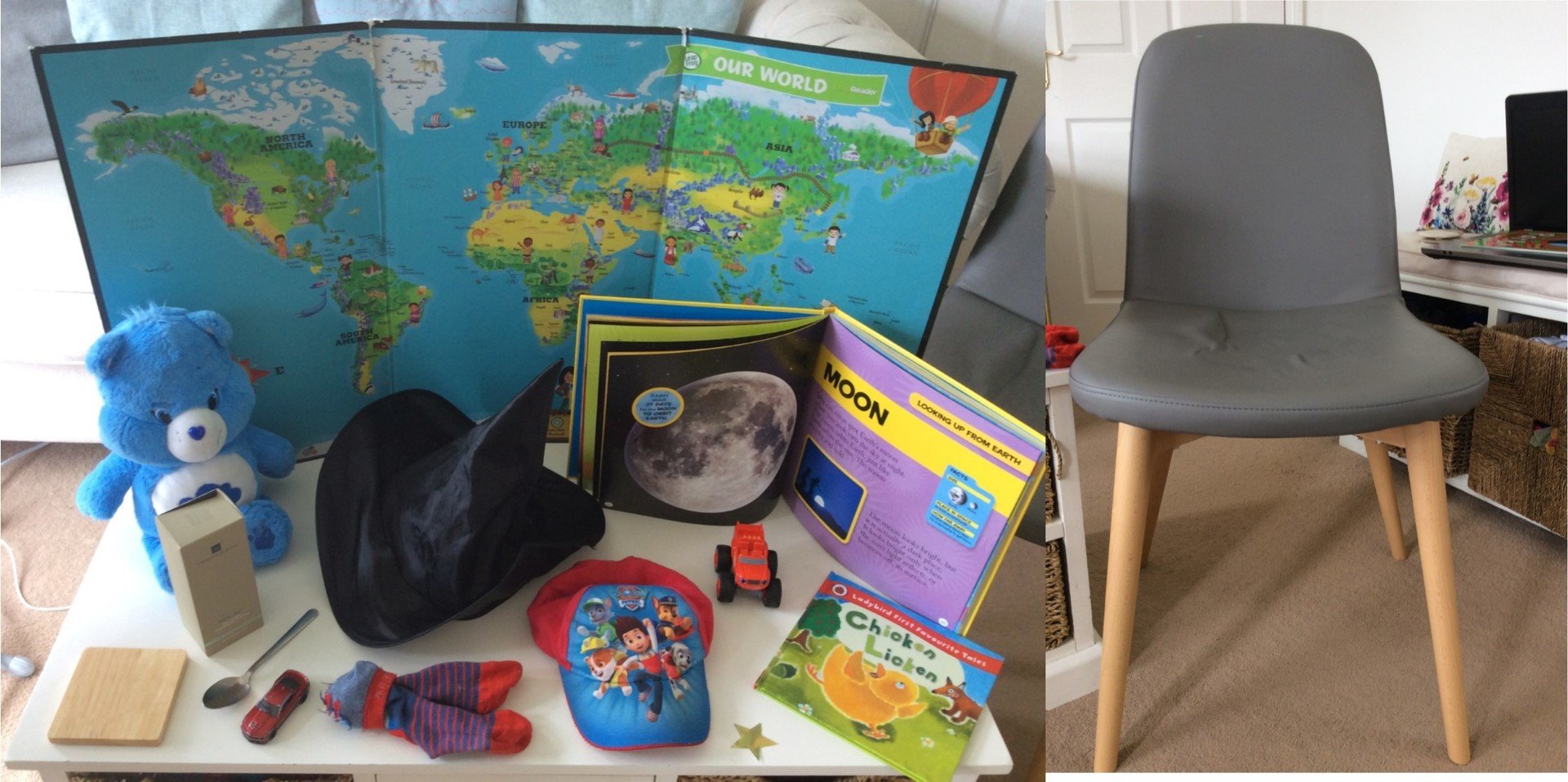 Maths/Creative
Today I wonder if you can use your playdough to make some numbers and practise your counting?

Maybe you could make the shapes of the numbers with you playdough and then make the correct number of playdough balls to match the number.

Or maybe you can make a number with your playdough and then stick the correct number of objects in in - like this. You could use buttons, candles, pebbles, beads...anything that you can find at home!
Tuesday 12th May 2020
Good morning!
I hope you had a good day yesterday and still managed to get out for some exercise despite the cooler weather.Today I have got some another playdough activity for you to do and some more rhyming practise - I hope you are getting good at rhyming as tomorrow I have a challenge for you!
Let's start with our nursery rhyme of the week, but today let's see if we can add some actions!
Have fun everyone.
Horsey Horsey
Can you sing and join in with the actions?
This Old Man
Let's sing the rhyme again, this time with the Wiggles!
Reading
Listen to the story again. Can you join in with some of the repeated lines?
Creative/Playdough
Can you match the pieces in Mrs Ward's playdough jigsaw and then make your own?
Phonics
Have a go at matching the rhyming words - remember rhyming words have the same sound at the end.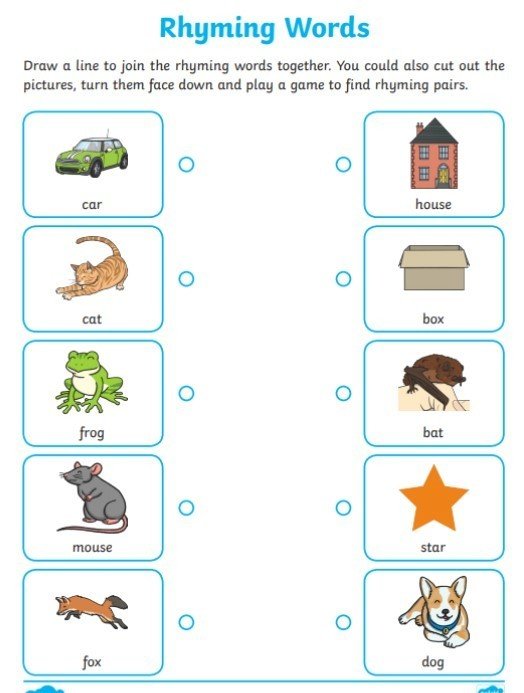 Monday 11th May 2020
Good morning everyone and welcome to another week of home learning. We are so pleased with how many of you are using the website, doing the activities, and continuing to learn at home.
This week we are learning all about RHYME. Rhyming words are words that sound the same at the end such as cat, bat, sat, mat or dog, frog, log, hog. The best way to start to learn about rhyme is sing lots and lots of nursery rhymes and read stories which are based on rhyme (many many children's books have a rhyming pattern). Lot's of the activities this week will give you opportunities to practise rhyming so see how many rhyming words you can hear!
Here is a useful link to the BBC radio site which allows you to choose from lots of the nursery rhymes that we have already done plus lots more.
https://www.bbc.co.uk/teach/school-radio/nursery-rhymes-a-to-z-index/z4ddgwx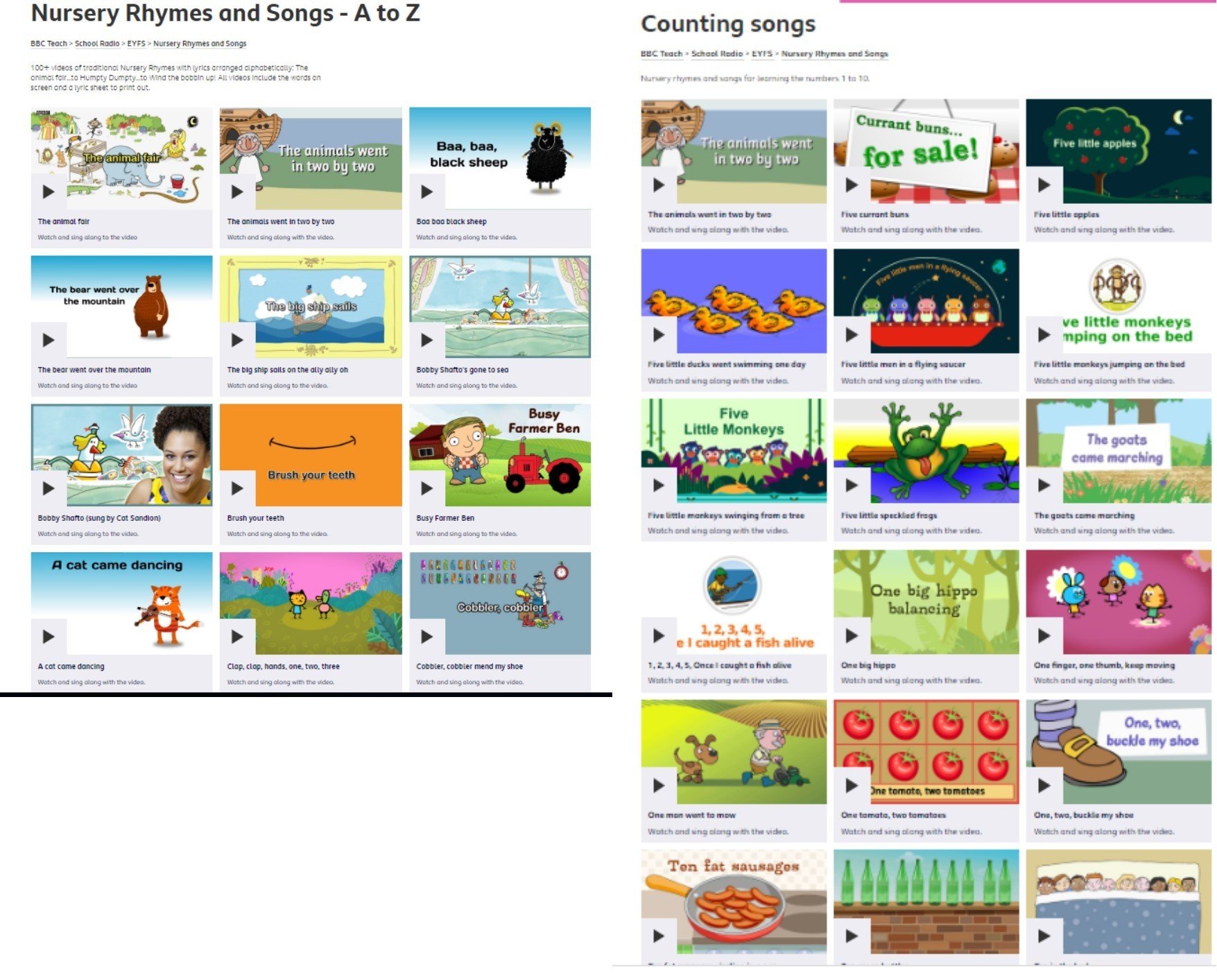 I hope that you enjoy today's activities and don't forget to send in your egg pictures as soon as possible!
Have a good day, Mrs Ward
Let's start with some dough disco!
Physical/Writing
Get out your playdough and make some marks! Watch Mrs Ward's video for some ideas.
Nursery Rhyme of the Week