Thursday 7th May 2020
It is forecast to be a sunny day today! I hope you will be having fun playing outside or going out for a walk. You could even do some of today's activities outside.
It is a bank holiday tomorrow so we have put our STARS of the week onto the Stars of the week tab today. Have a look to see the super learning that you have all been doing at home.
Have a great day and weekend with your families.
Love Mrs Christensen
Physical
Lets pretend to be sleeping bunnies. That is a clue for what story I am going to read today!
Reading
Join Mrs Christensen reading The tale of Peter Rabbit. Which vegetables does he steal from Mr McGregor's garden?
Maths and Creative
Did you notice that Peter rabbit lost his shoes in the potato patch?
Have a go at using some potatoes to print different shapes. Ask an adult to carefully use a sharp knife to cut a shape into half a potato and then you can dip it into paint. Can you make a repeating pattern?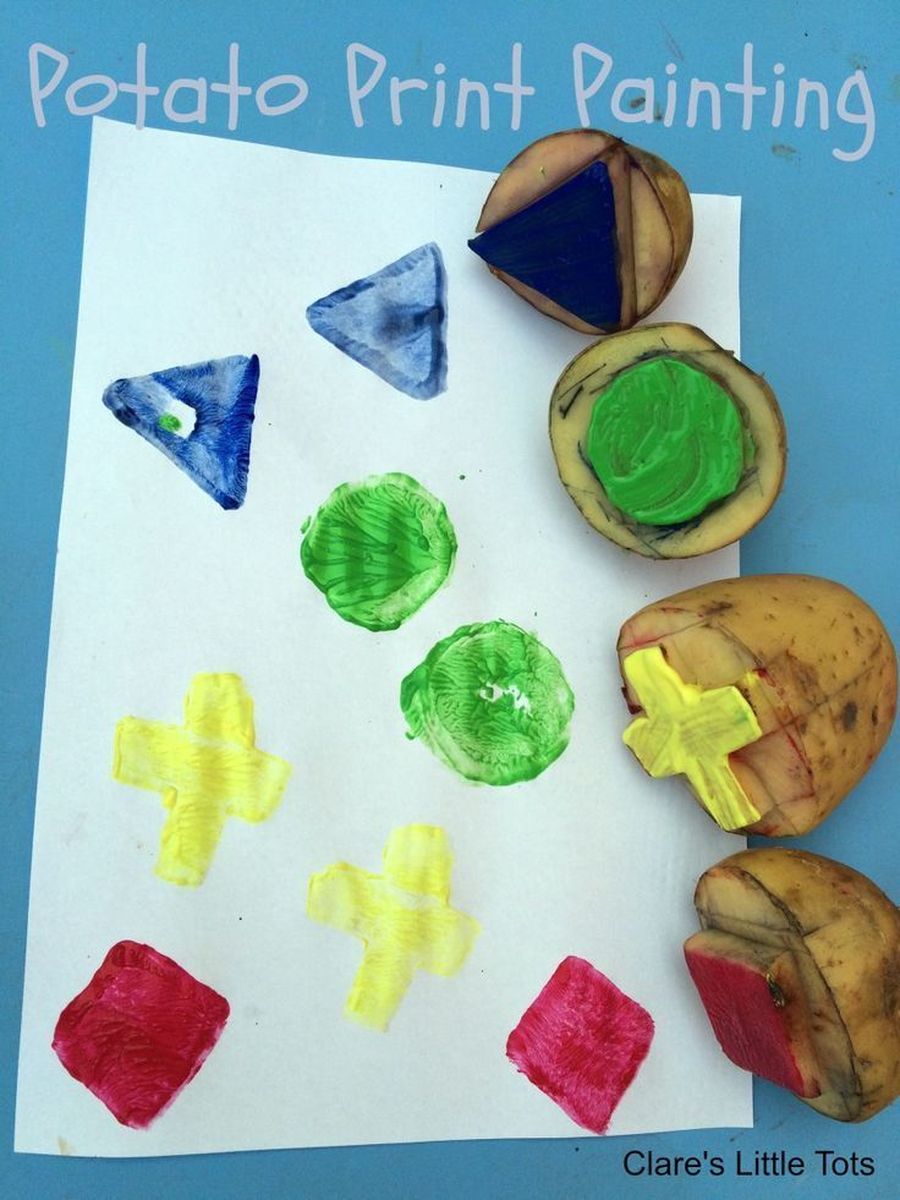 Phonics
What is the first letter sound in your name?
Peter rabbit has found some items from around my house that start with the letter sound 'P' for Peter (pepper, potato, peg, people, pen).
Can you find some things from your house that start with the initial letter sound in your name?
Have try at writing the first letter of your name too!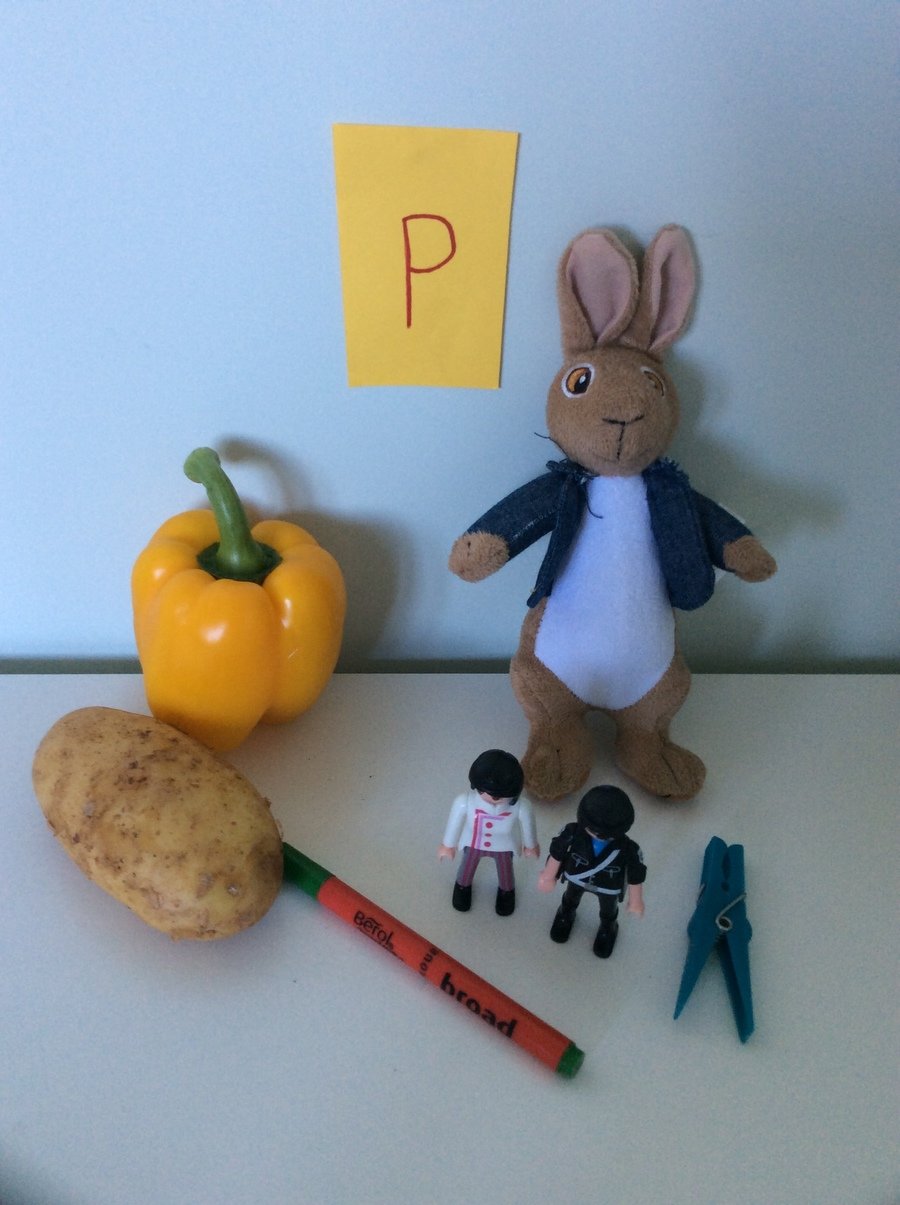 Rhyme
Here is Peter rabbit's favourite rhyme. He would love you to join in with some of the words and actions!
Welcome to Wednesday everyone!
I hope you are having a good week so far. Are you ready for some more activities?
Thank you to everyone who has emailed in so far this week - we really appreciate it and really like to hear from you so keep them coming.
I hope you enjoy today's activities and don't forget to try to get outside for some fresh air and some exercise!
Have a good day,
Mrs Ward
Reading
Join Mrs Ward for a story about a hen and her eggs.
Competition Time!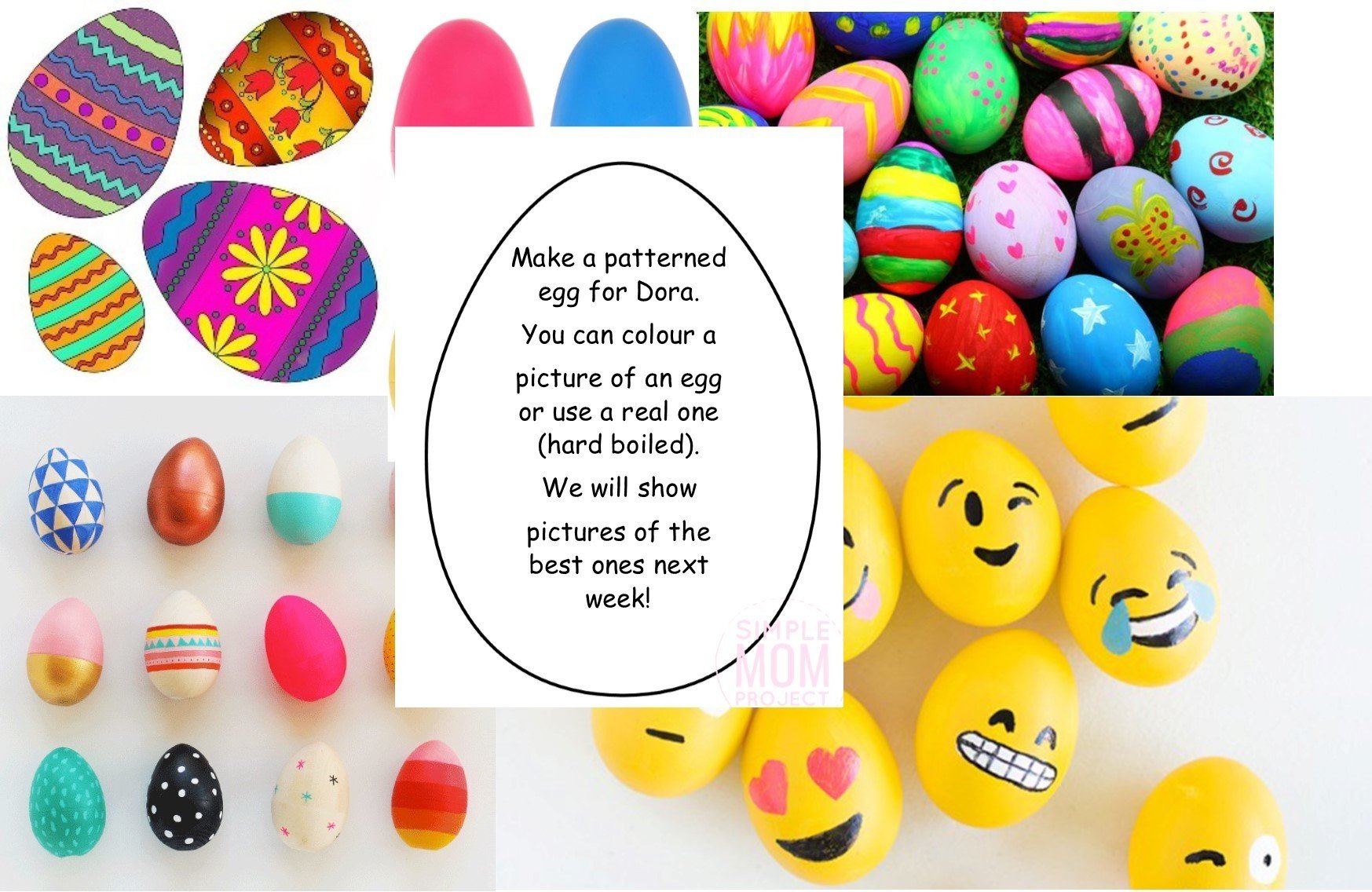 Family Farm
Click on the picture to go straight to the activity on Education City. If you are having problems logging on the Education City, please let us know and we will reset your password.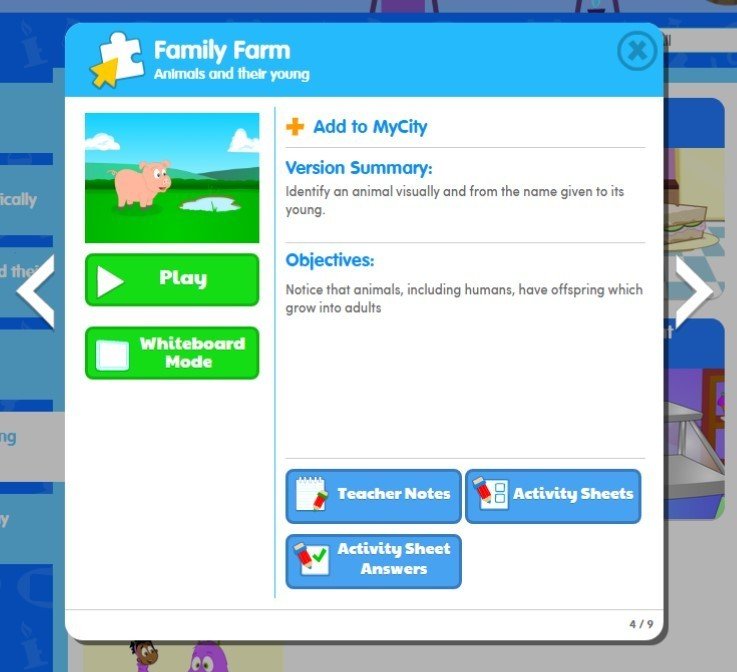 These are the links to the other farm animal games that we have recently played on Education City. Feel free to revisit them and play again, or if you have not played them yet have a look today. (These two games look the same but are slightly different as one is about recognising animals and the other is about matching animal sounds)
An activity from Miss Iqbal!
Miss Iqbal would like you to see if you can match the farm animal babies to their parents. Can you name them all?
And relax...
If you're ready for some TV time, why don't you watch Mr Tumble on the farm.
Tuesday 5th May 2020
Good morning everyone.
I hope you had good day yesterday. Did you manage to make some shape finders? If you did what shapes did you find around your house? Azaan Shakeel and Eesa from afternoon Nursery found lots of shapes around their houses and Eesa even managed to find a triangle! Well done boys!
These are the shapes that I found...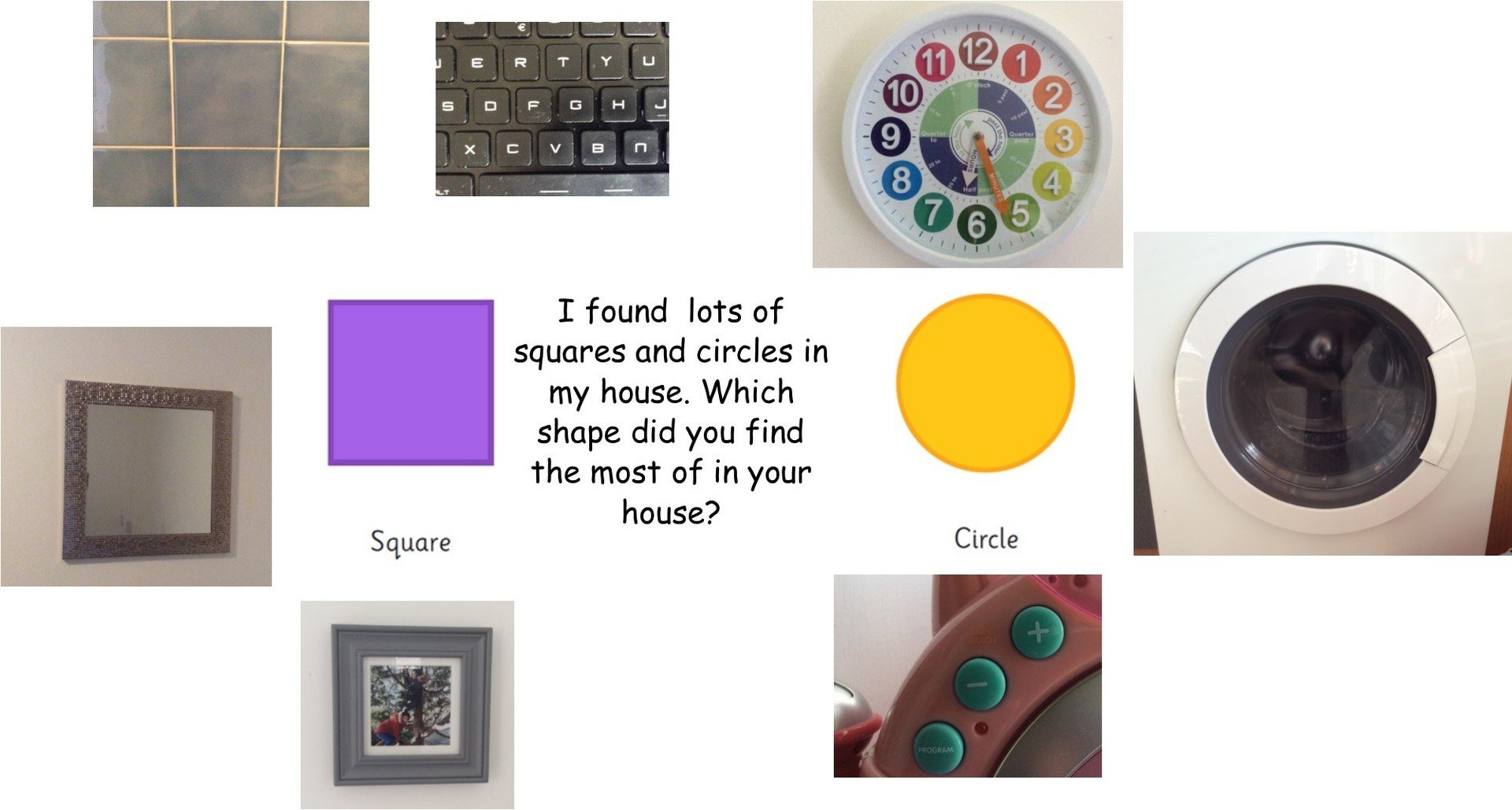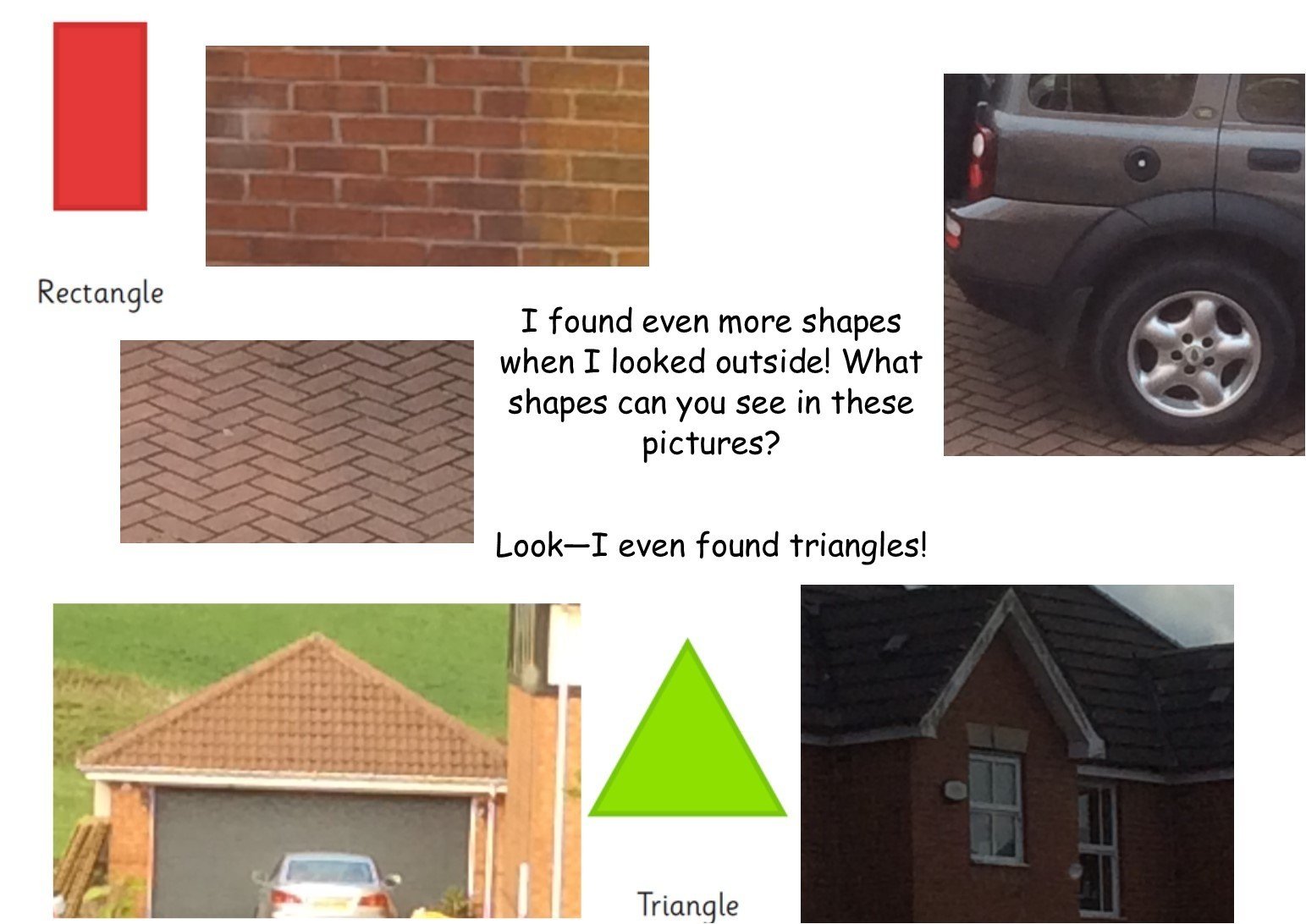 Have a go at today's activities and let's hope the weather is a bit better so that we can go out for some fresh air!
Have a great day,
Mrs Ward
Let's start with some yoga time on the farm!
Maths
Watch the shape song video. Can you see which different shapes go together to make the different pictures? When you have watched the video see if you can have a go at making some pictures with shapes. I have put some ideas below to get you started.
Phonics
Today you are going to need to listen really carefully. What farm animal can you hear? Can you copy the noise that the animal makes?
Reading
Listen to the story of The Ugly Duckling with Mrs Ward
Monday 4th May 2020
Good morning everyone and welcome to Monday!
How are you all? Did you have a good weekend?
I've been playing lots of games with Ruby and Jack - do you have any games at home that you can play with the other people in your house?
We are continuing with our "farm" theme this week and have lots of lovely stories to read to you each day. If you have any good farm stories then let us know by sending us a message.
Well done to everyone that was on the Well Done page last week - we will make a new page on Friday so keep the lovely pictures coming in.
I hope you enjoy today's activities. Have a good day!
Mrs Ward
Let's start our day by shaking out our sillies!
Phonics
Phonics today is all about listening to sounds and naming them. Listen carefully to the animals noises in the song and see if you can name what you can hear.
Maths
This week we are going to be learning all about shapes. Listen to this song and then watch the video of Mrs Ward making shape finders.
Can you make your own shape finders and go on a shape hunt like Mrs Ward
And relax...
If you are have some relaxing time why not watch 'Big Barn Farm' on CBeebies - there are lots of episodes to choose from and you can relax and learn at the same time! Can you name all of the animals on the farm?