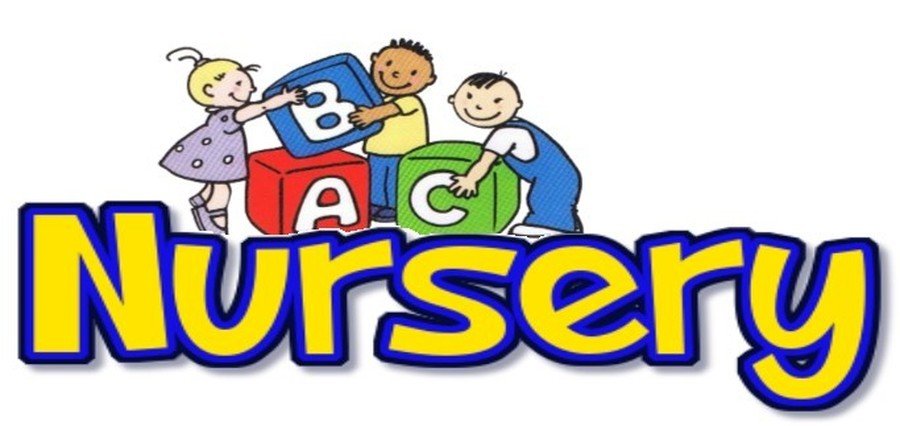 Friday 5th March 2021
It is our last day of home learning today! You have all worked so hard. Well done! A big thank you to all the parents for your support too. We are really looking forward to seeing you all on Monday.
Here are our final home learning photos. Great job everyone!
Movement
Let's start the day with some big movements to warm our muscles up.
Feelings and Faces (Circle time)
Every Friday we play circle time games to encourage us to talk about how we are feeling. Click on the picture below to take you to a game called Faces and Feelings. Click on the word to describe how the person is feeling and answer the questions.
Craft
Look in the mirror and draw or paint your self-portrait. Look carefully at your face to see how many eyes to draw, ears, nose and mouth. What colour is your hair? We are all different. Here is Mrs Christensen's self-portrait.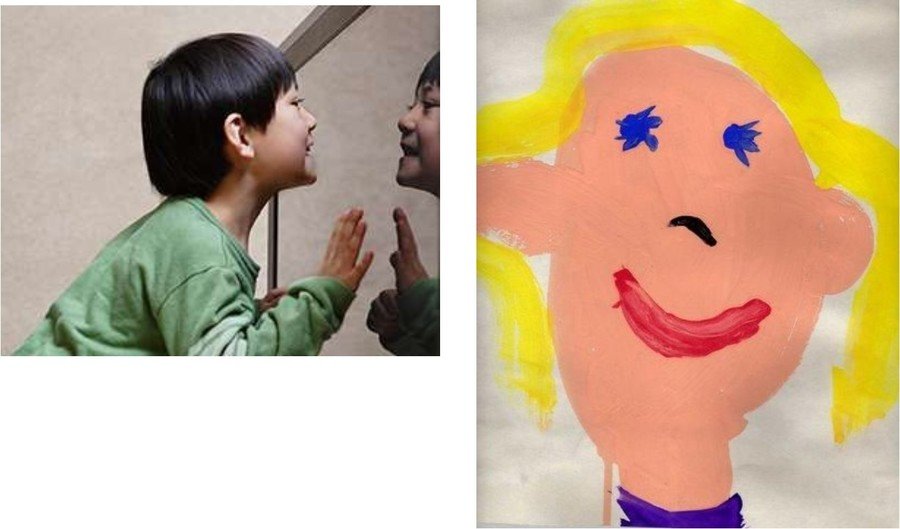 Number Rhyme of the Week
Here is Mrs Christensen singing 5 Currant Buns in a Bakers Shop. Make some playdough buns and say how many are left each time.
-First encourage your child to carefully point to each bun in turn as they count them.
-Encourage them to show on their fingers how many buns are left as you sing the song. -Can they then match the total number of buns left to a number card?
*Some children may be able to say how many buns are left without counting (this is called subitising).
Simple dice game
This game is called 'Roll and Cover'. Simply write numbers 1-6 on a sheet. Roll a dotted dice and cover over that number on the sheet.
Watch Mrs Christensen show you how to play.
Story time
Here is Yuqub dressed as the Hungry Caterpillar. Do you know what the Hungry Caterpillar turns into? Click on the picture to listen to the story.
Thursday 4th March 2021
It is World Book Day today. I am excited to read lots of books and do some fun activities! I hope that you are too. You can also have a look at the World Book Day Website by clicking on the image below.
In Nursery today we are going to read Little Red Hood and do some activities related to the story. Here is the story for you to watch.
Writing
Write a shopping list of what Little Red riding hood takes to Grandma's house. Remember your child's writing does not have to look like letters but ask them to tell you what they have written/drawn.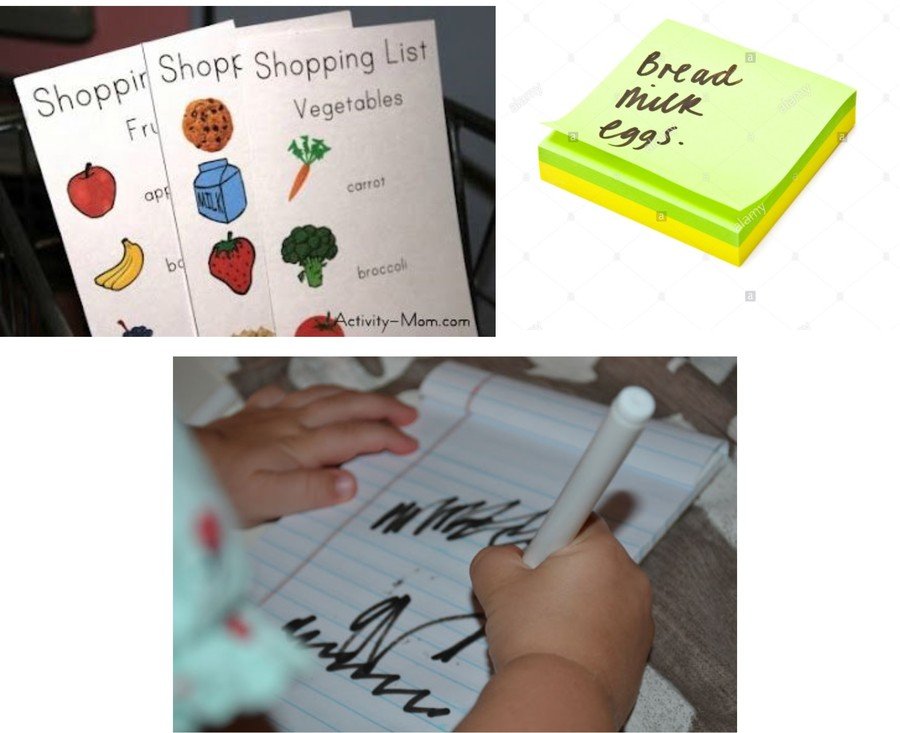 Creative
Make a paper book and draw what happened in the story or draw your favorite story. Here is Mrs Christensen to show you how to make one. See instructions below too.
Instructions for how to make a paper book. Click on the picture to take you to the link on the World Book Day website.
Den Making- Reading
Make a cozy reading den using some old sheets. Snuggle up together and share your favorite story.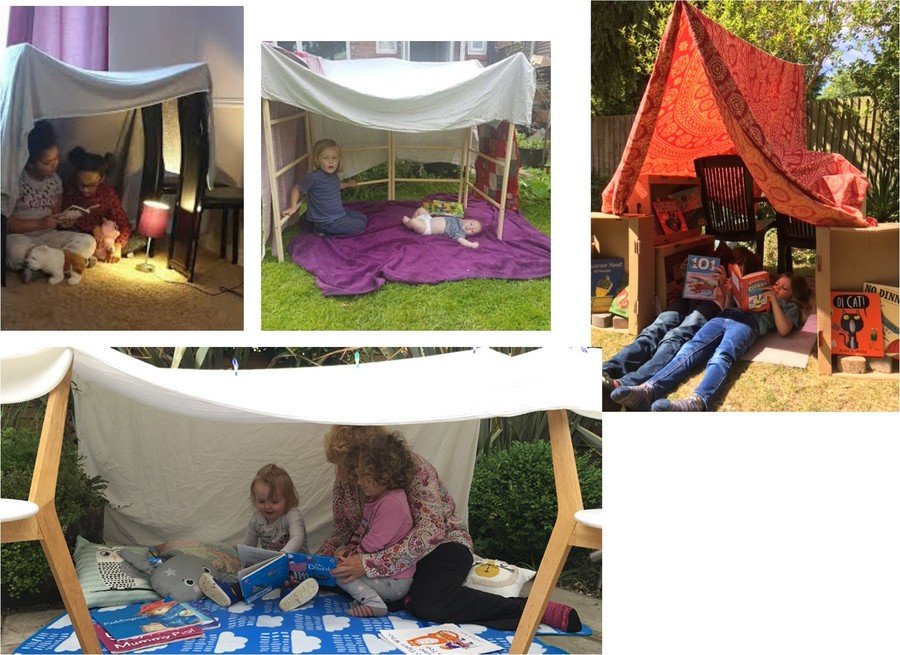 The BookTrust
Click on this image below to take you to the BookTrust website. There are some lovely story books to read and games to play. It is well worth a look.
Keep sending photographs of what you have been doing at home. We love to see what you have been doing.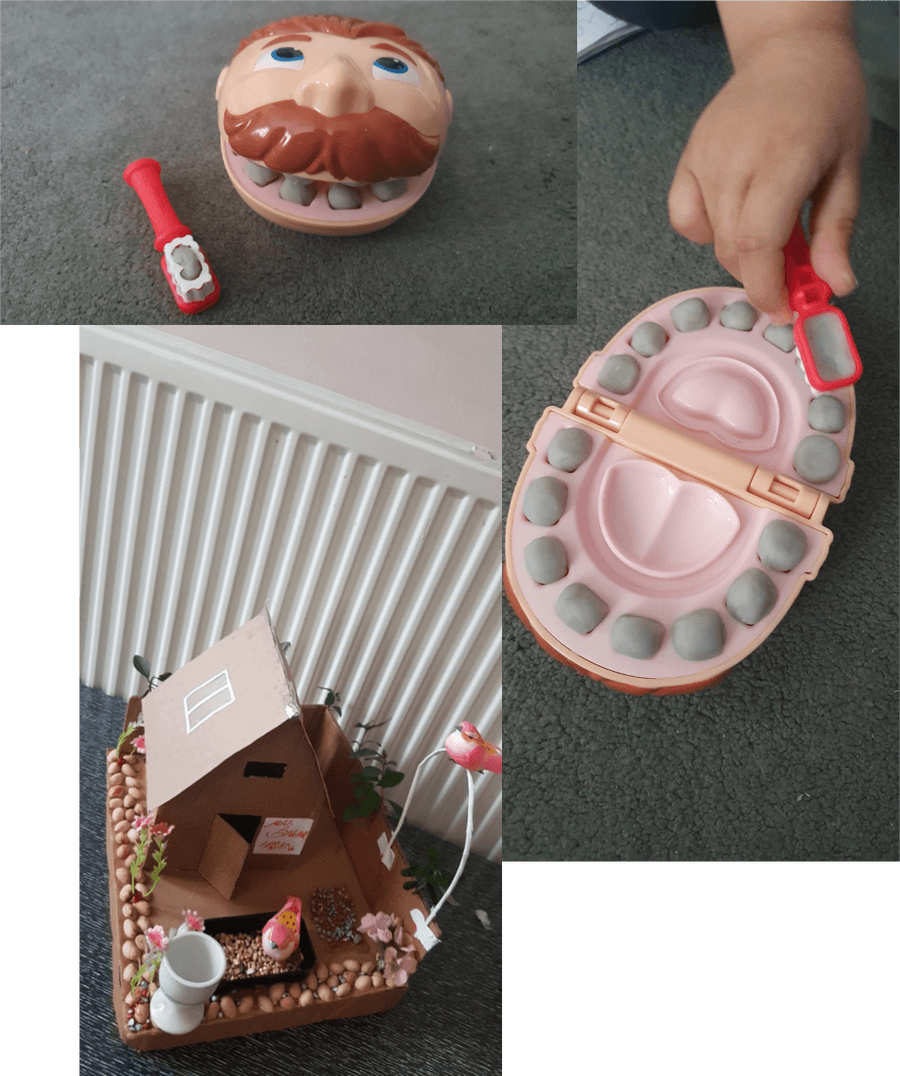 Number Rhyme of the Week
Sing along to 5 Currant Buns in a Baker's Shop.
Wednesday 3rd March 2021
Hi everyone. Not long left now of home learning we are so excited to see you all! For now keep sharing your lovely work with us please.
Rhyme of the week
Look Mr Khan is making cake and he will make it with a K for his name. What sound does your name begin with?
Phonics
Play the game sound buttons. Click the image link below to access the game.
Listen to each sound what could it be?
Phonics activity
We would like you to play 'first sound lotto'
you will need to download an app to hear the sounds. Here is a video to show you how!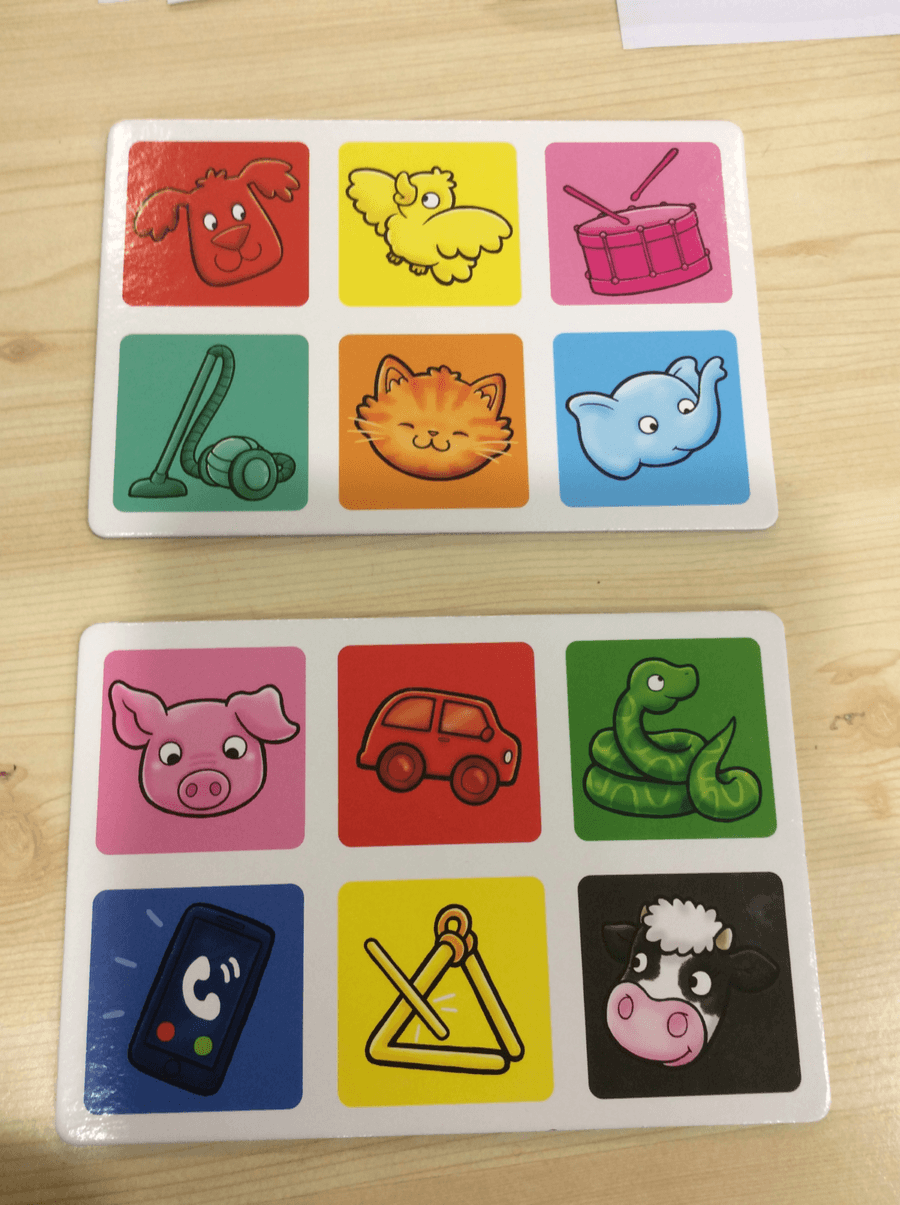 Tuesday 2nd March 2021
Good morning everyone. Let's start by warming up!
Some simple yoga stretching will help us!
Look at this lovely mark making that our children have been doing at home!
All our marks look different but they all mean something. Can your child tell you what their marks say?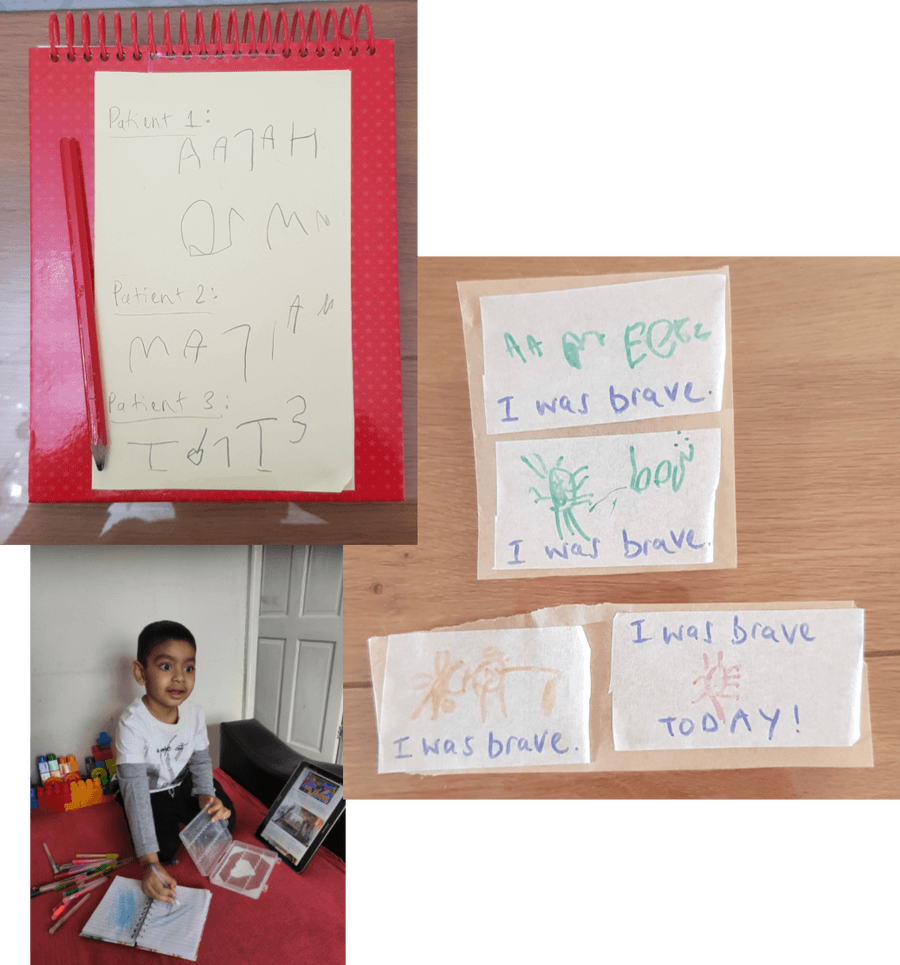 Language
Today Mrs Huby will be a dentist. She is helping Timmy to look after his teeth. How do you look after your teeth?
Activity 1
This is a talking activity please encourage your child to use the words:
first, then, next
when putting the pictures in the right order.
Timmy is brushing his teeth in the wrong order. What picture should come first?
Now pretend using your own teddies.
Activity 2
Encourage your child to use a toothbrush to clean some pretend teeth.
All you need is a picture/drawing of some teeth, plastic wallet and a white board pen.
This will help to develop their fine motor skills and strengthen their fingers.
Or you could allow your child to get messy with some real toothpaste and toothbrush on some paper.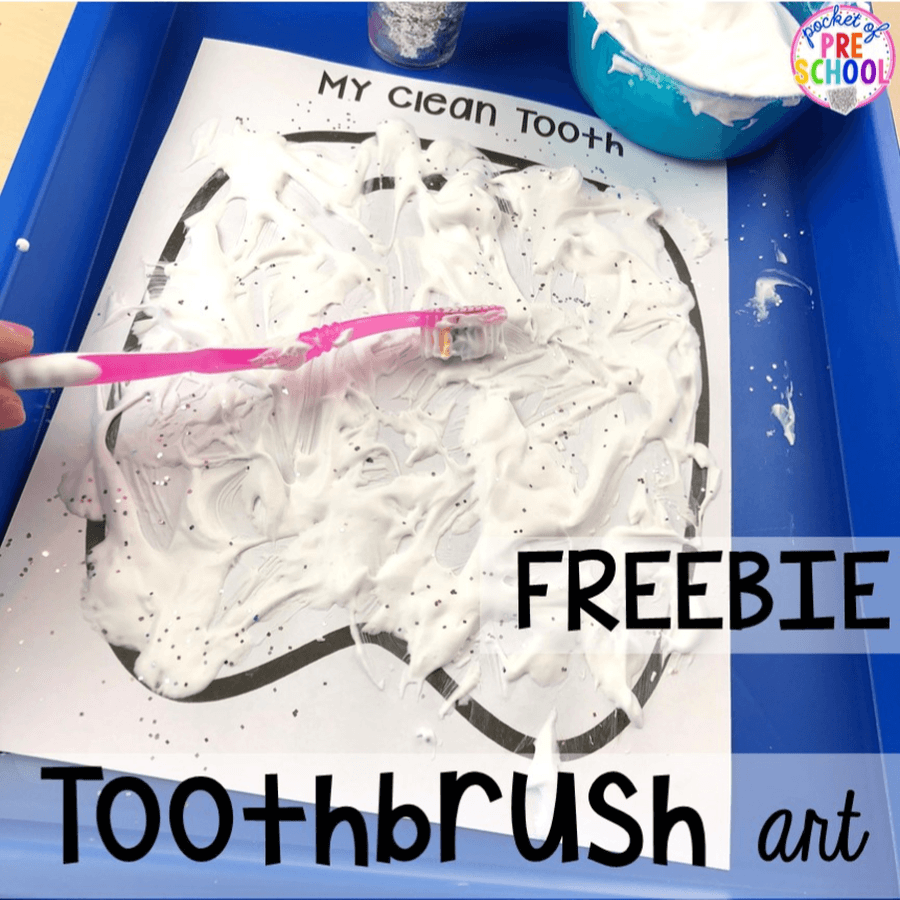 Monday 1st March 2021
Hello girls and boys. We hope you have had a lovely weekend! It was great to see the sun shining. Spring time is coming! I have seen lots of flowers starting to grow, have you?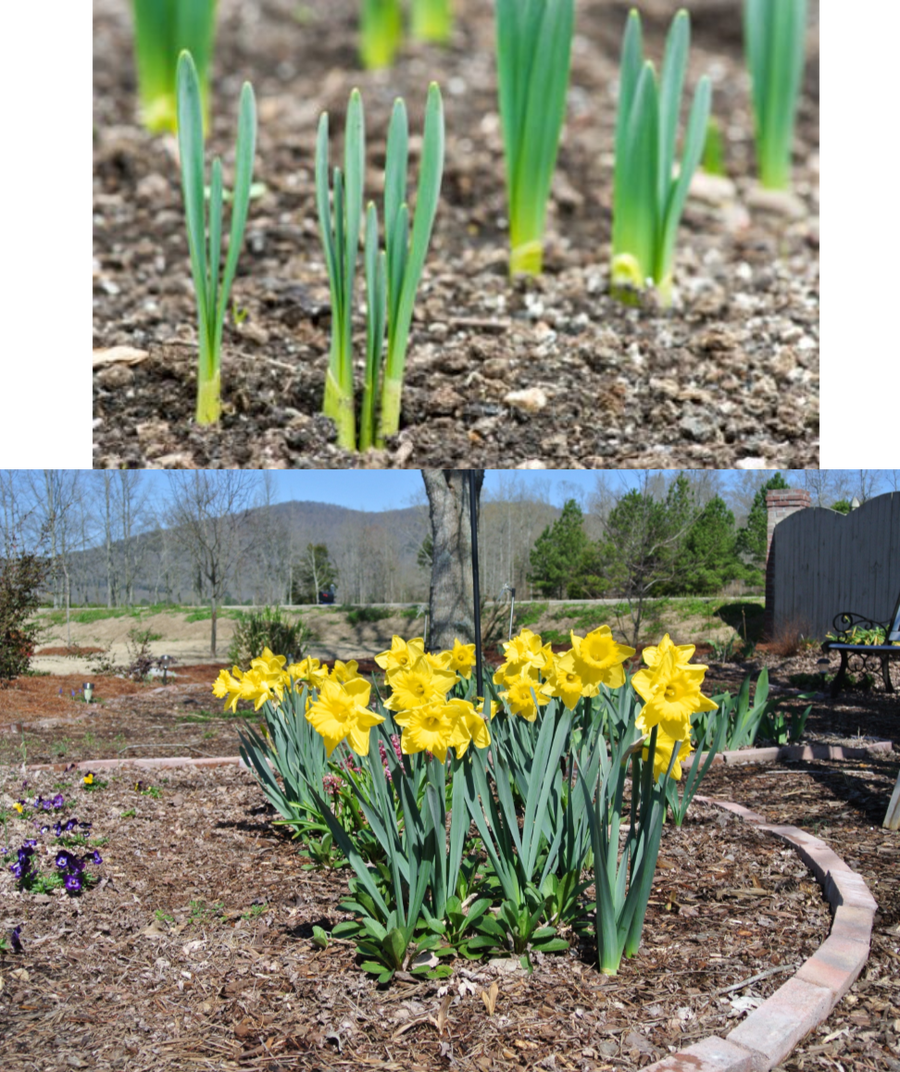 Thankyou for sharing your lovely work with us.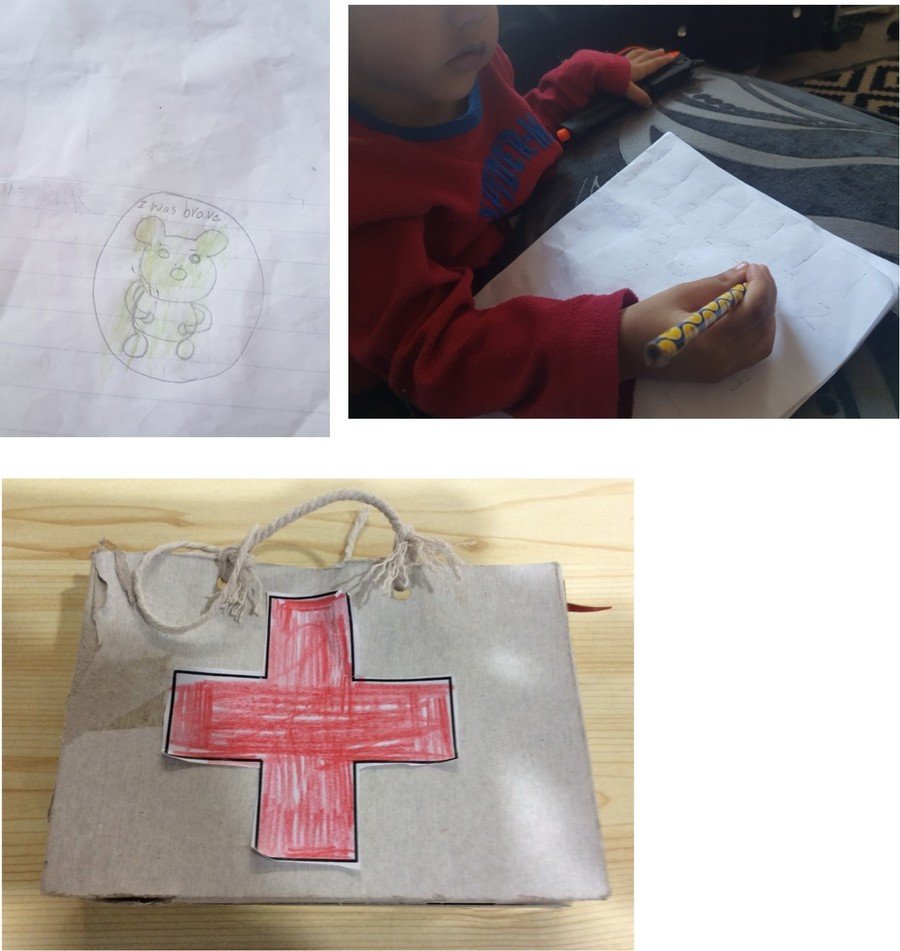 Movement
Lets start our morning with some fun movement.
This week we will continue our learning about people who help us.
We will be thinking about Dentists.
Language
Listen to Mrs Huby reading the story 'At the Dentist'
Did you hear her use any of our words for this week?
Can you talk about a time that you have been to the dentist?
Language activity
Mrs Huby is listening really carefully for the sound at the beginning of each teddies name . Can you think of some names that have the same sound as your name?
You can use some paper and tape or sticky labels to write the names and stick them to your teddies. Remember your writing might look like squiggles - but that is ok because you are learning how to write.