Welcome to Story Corner! Sit down, make yourselves comfortable and enjoy a story or two.
Come and listen to the first three parts of one of our favourite year two stories.
Stories Written by Year 2
We have some talented authors in Year 2 who have written their own stories. If you would like to write a story and send it in, we would love to read it!
The Secret Village by Safah Y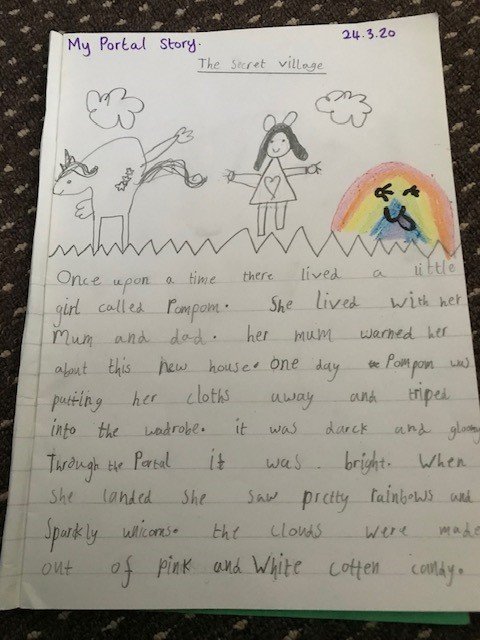 The People Fighting in the Village by Manahil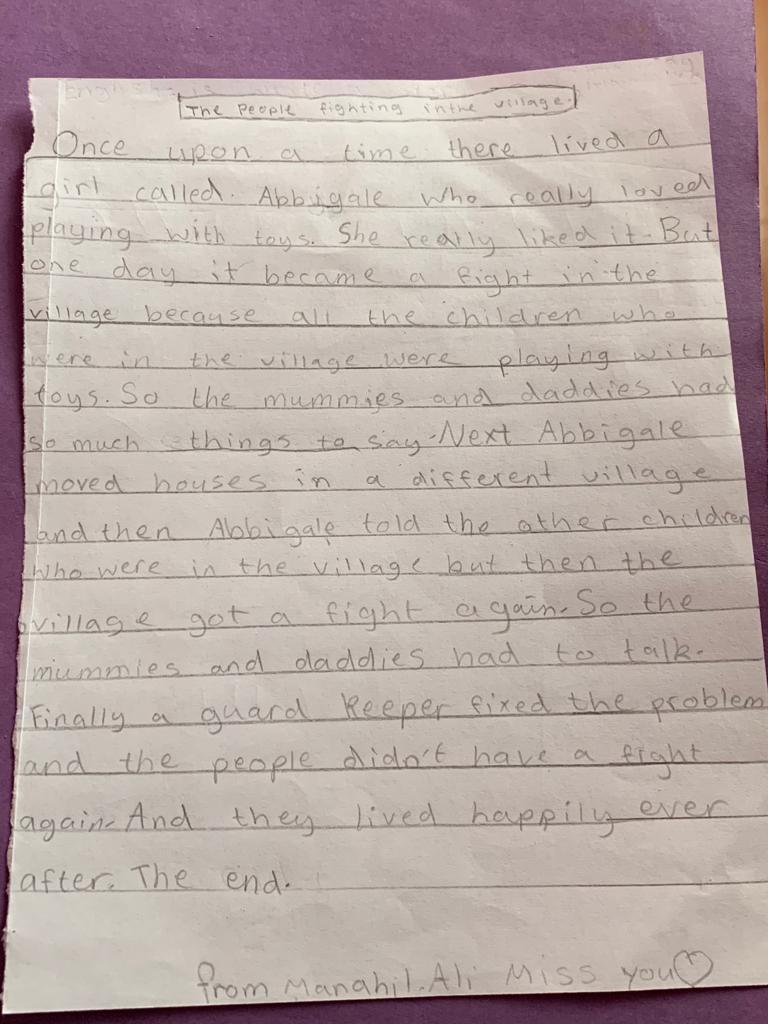 Other Reading Activities
There are lots of games, activities and videos to do with The Gruffalo and lots of other Julia Donaldson stories on this website: https://www.gruffalo.com/
The Book Trust website has lots of regularly updated book themed activities, including stories to listen to, learn to draw your favourite characters and quizzes.
https://www.booktrust.org.uk/books-and-reading/have-some-fun/
Julia Donaldson is reading her stories live on the official Gruffalo Facebook page at 4:00pm every Thursday.
The videos stay online so you can watch them at any time.
https://www.facebook.com/pg/OfficialGruffalo/videos/
David Walliams is reading a chapter from one of his funny books every week day at 11:00am.
These are saved on the website for a week so the children can go on at any time and listen.