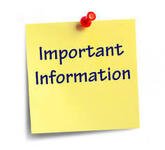 The Government are advising the country not to shut schools – this is due to the relatively small number of cases at present and due to predicted longevity of this situation, there is no need to take steps that will have a profound social and economic consequence. If we can have some kind of controlled transmission where the number of cases are kept low enough, the NHS has a better way of managing the situation. The experts have decided that they believe that this way will give the NHS the best chance of saving lives in the inevitable spread of the virus across the country.
Public Health England Guidance is that anyone displaying either of the following symptoms should follow advice below.
A high temperature - (37.8°C and above is high fever)
A new continuous cough
Not to go to work, school or public areas, use public transport or taxis – or even a walk, and to self-isolate for 7 days. This means those with mild symptoms of infection should stay at least two metres away from other people in their homes, and should sleep alone. Those with confirmed or suspected cases should use a separate bathroom.
Parental Advice - If your child is showing either of the symptoms above that you keep them off school for 7 days and follow Government & NHS guidelines on self-isolation – links for more information are available on the school website.
Girlington Primary School Coronavirus Plan:
We are carrying out extra cleaning regimes – cleaning door handles hand rails and other susceptible areas.
We are asking people coming into the school to use the hand sanitiser provided or to wash their hands if they choose not to use the sanitiser.
We request that all staff and pupils wash their hands when coming into the school and wash them when arriving home.
We ask that all teachers and parents remind pupils regularly regarding handwashing and hygiene.
Trips, showcases and parents meetings will go ahead as normal, until further notice – we will be monitoring advice closely over the next few days and keep everyone updated as and when this advice changes.
School Closure contingency Plan - If we are advised to close the school we need to be able to provide pupils with work to undertake at home. We are currently looking at IT access for pupils working remotely and be looking at additional websites such as BBC bitesize etc. Teachers will be preparing parent information sheets for what work to do in the event of school closure. Teachers will also ensure that each pupil has 3 reading books to take home.
School Plan in the event of Staff Shortages - In the event that the school has reduced numbers of staff due to the virus, the school will close non statutory classes first, ie GEMS, Nursery, staff working in these areas will be relocated in other areas of the school to minimise disruption for pupils.
Many thanks for everyone's help and support during this time.
Mrs K A Swales
Headteacher