Coronavirus advice for parents
Coronavirus advice for parents
2 March 2020 (by girlington)
School is following the latest government guidance from Public Health England at all times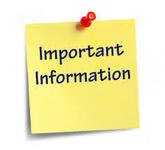 School as always will be making handwashing and hygiene a priority in school.
If your child has travelled to a category 1 specific country or area within the past 14 days then please inform school.
We will continue to monitor the situation and please be alert to any changes in government guidance.
Many thanks for your support with this.
For more information please click on the link below.