Sports News
Sports News
13 November 2019 (by Darren Moseley (darren.moseley@girlingtonprimary.co.uk))
West Bradford Under 11's Hockey Competition.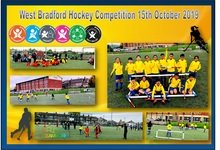 On Tuesday 15th October 3 teams represented our school in this competition.
We played different schools within the leagues.
The players from all teams played their very best. Demonstrating good sportsmanship, honesty and all of the School Games Values. One team narrowly missed out on the quarter finals.....
We are very proud of you all.