School Uniform
School Uniform
27 September 2019 (by girlington)
Dear Parents From Monday 4th November 2019 the school will no longer provide certain uniform items at the school.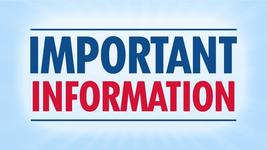 Parents will be able to purchase the following items of school uniform from our nominated retail shop– see details below :
The Uniform Shop
50-52, Darley St,
Bradford BD1 3HN
www.theuniformshoponline.co.uk
Girlington School logo Navy Sweatshirts
Girlington School logo Yellow Polo Shirts
Navy Blue Tracksuits
White T Shirts
Girlington School logo Pump Bags
Girlington School logo Book Bags
FREE UNIFORM
If you are entitled to Free School Meals (FSM) the following items of school uniform are provided once per academic year (as per the school uniform policy):
2 sweatshirts
2 polo shirts
1 pair of pumps
Reception children (where black pumps are not required), who are entitled to FSM, will be able to obtain 1 school book bag as part of this scheme.
The school will provide a Voucher up to the value of £30.00 for FSM pupils that can be redeemed at the nominated retail outlet above.
Applications for Free School Meals still need to be made to Bradford Council. If you think you are eligible obtain a leaflet from the office or ask the office to check online for you. We will need to be informed by Bradford Council of your child's eligibility to Free School Meals in order to qualify.
School Black Pumps, Girlington Logo Pump bags and Book bags, will all still be available from the school office, if required – payment by CASH ONLY.
We advise all parents that each item of clothing needs your child's name written inside, so that if any item is lost we can return it to the owner. The following website provide a good labelling alternative - www.stikins.co.uk.
Thank you again for your support in school.