Sports News
Sports News
9 September 2019 (by Darren Moseley (darren.moseley@girlingtonprimary.co.uk))
Aldi's Kit for Schools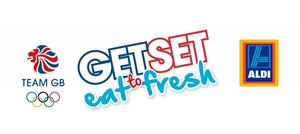 WE NEED YOUR HELP!
Aldi have launched Aldi's Kit for Schools. For every £30 spent at Aldi, you will receive a sticker.
Our school aim is to collect 300 stickers so as a school we will be able to access extra kit for your children to use in school.
Plus we will have a chance to win £20,000 for school also.
For any parents who shop at Aldi please send the stickers in with your children.
Please have a look on the website https://getseteatfresh.co.uk/about/about-get-set-eat-fresh or google Aldi get set to eat fresh for more info.
Thank you for your continued help.