Remember Together
Remember Together
7 November 2018 (by girlington)
Children from Year 4 have been learning about WW1.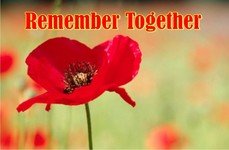 Children from Year 4 Girlington Primary School and Eldwick Primary School came together for Remember Together to learn about soldiers of all creeds and colours who fought side by side in World War 1.
The children have also been invited to lay a poppy wreath at the Cenotaph in Bradford on Sunday 11th November.
Please feel free to join us at this event in Bradford on Sunday morning.
Click on the link below to watch our film.