Parents Evening
Parents Evening
23 November 2021 (by girlington)
Dear Parent Following the success of the Virtual Parents Evening in May this year, Girlington Primary is planning an Autumn Parents Evening in December.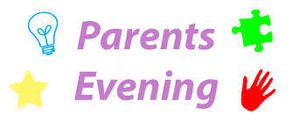 This will be over two days over two weeks. The first date will be
Thursday 9th December and the second will be Wednesday 15th December.
You will be able to book an appointment between 3.15pm and 4.45pm on either of these dates.
In readiness for the event and to ensure that you are able to book an appointment for your child's teacher we need to ensure that there are no IT issues on the evening. We would like to ensure that everyone's IT devices are compatible with the Parents Evening System and working correctly. Two of the small issues from the last Parents Evening were:
Microphone and Camera settings need switching to "ALLOW".
Devices needed an alternative web browser programme to run the Parents Evening software.
To check these, we have provided a link below that you can run to check if everything is working correctly – This programme must be run on the device you will be using for the event. Please click on the link below and let the programme run.
http://networktest.twilio.com/
PLEASE NOTE YOU WILL NOT BE ABLE TO BOOK AN APPOINTMENT IF THIS CHECK HAS NOT BEEN RUN
Also not all devices or browsers currently support the Parents evening module and the most recent version of Chrome Firefox or Safari must be in place.
If you have ANY problems with this process, please contact the school office who will be happy to help.