Test and trace support payment
Test and trace support payment
14 April 2021 (by girlington)
Dear Parent or Carer, If you're a parent/guardian of a child or young person who has been told to self-isolate you may be able to get a £500 self-isolation support payment.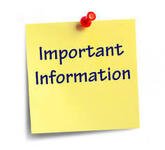 You might be able to get the payment if you cannot work from home and need to take time off work to look after them.
The child must:
be 15 or under, or 25 or under if they have an Education, Health and Care plan (EHC)
live with you
normally be at school or in childcare
have been told to self-isolate by NHS Test and Trace or their school or childcare provider
You'll need to meet the other eligibility criteria and you'll need evidence that your child has been told to self-isolate.
Any application must be received within 42 days of the start of your self-isolation period.
To apply, or find out more information about the self-isolation support payment, visit Bradford Council's website: