PARENTS CONSULTATION
PARENTS CONSULTATION
15 March 2021 (by girlington)
Relationships and Health Education at Girlington Primary School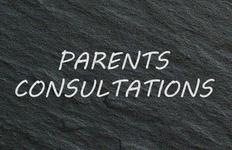 We need to consult parents about what we plan to teach in our Relationships and Health Education lessons.
Why? Because Relationships and Health Education has now become statutory, this means we have to do it, before it was a choice.
Primary schools do not have to teach Sex Education. Girlington Primary School WILL NOT be teaching Sex Education.
Why should we teach Relationships and Health Education?
Relationships and emotional literacy underpin everything. We want children to grow up healthy, happy, safe and able to manage the challenges and opportunities of modern Britain.
At Girlington Primary School we teach the science curriculum, this is also statutory. The science curriculum includes lessons on life cycles and reproduction in plants and animals and changes in humans including puberty in KS2. We always inform parents before we teach puberty in the Science curriculum.
During the next few weeks we will be sending you information relating to Relationships and Health Education. We will then send you a questionnaire where you will have chance to tell us your views.