No Child Cold grant scheme
No Child Cold grant scheme
22 January 2021 (by girlington)
Friday 22nd January 2021 We would like to inform you about the above 'No Child Cold' grant scheme.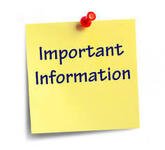 Bradford partners from the VCS, business and faith groups are working together to launch one-off short-term scheme to make sure that no child in the district is cold because of the recent lockdown.
This scheme is designed to help families where;
 household income, of those responsible for bills, has fallen due to a reduction in wages, either because of a reduction in working hours, a loss of regular overtime or a member of the household has been furloughed.
 The family is a low income household (defined as being in receipt of UC, tax credits or other income related DWP / local authority benefit) and fuel costs have increased as a result of children being at home because of school closures.
 The family live in a household where the child would be entitled to free school meals and fuel costs have increased because the children have had to stay at home because of school closures.

 The maximum grant value will be £80.00. This may be split, as the client wishes, between gas and electricity. This is a one-off payment. Only one application is permitted, per household, between January 2021 and 31st March 2021. "No Child Cold" is administered through Citizens Advice and will pay out grants of £80 to household, which will be made directly to energy suppliers on behalf of the family. If you would like to apply for this scheme, you can find the application form in the Letters section in Parents area on the school website.