Free School Meals
Free School Meals
19 January 2021 (by girlington)
19th January 21 National free school meals voucher scheme The Government has updated its guidance for Free School meals during this current lockdown. 021.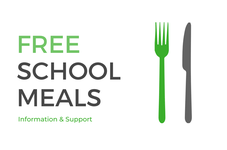 This now means that all children eligible for Free School Meals who are Remote Learning – NOT in school - will be issued supermarket vouchers to the value of £15.00 per week for the next 4 weeks – up to w/e 12th February 2
This is to replace collecting food parcels that the school has previously provided. As before, we will be emailing you the voucher codes weekly. These codes can be redeemed online and you will be able to choose from a range of supermarkets. If you do not receive your voucher within the next 4 days, please contact the school office.
Weekend Winter Hunger Programme
In addition to the above the Government has provided a Winter Grant to enable us to support weekend hunger for children and families eligible for Free School Meals. School will be providing TWO lots of supermarket vouchers at £20.00 each. One will be issued w/c 18th January and the second will be issued w/c 22ndFebruary