Reading
At Girlington we are committed to teaching our pupils to become skilled readers who not only read for purpose but also for pleasure.
Our Favourite Stories
We have carefully created a list of texts that we believe will help our pupils to develop a love reading. We will introduce these texts over the course of the Reception year though our daily story times. Children will have the opportunity to hear these stories read to them over and over again and will also be able to access them by themselves in our reading areas. We would also encourage parents to read these stories at home - they are widely available to buy and make ideal gifts for birthday and other celebrations. (Please note that these stories are to share and enjoy with your child, they are not intended for practising the skill of decoding.)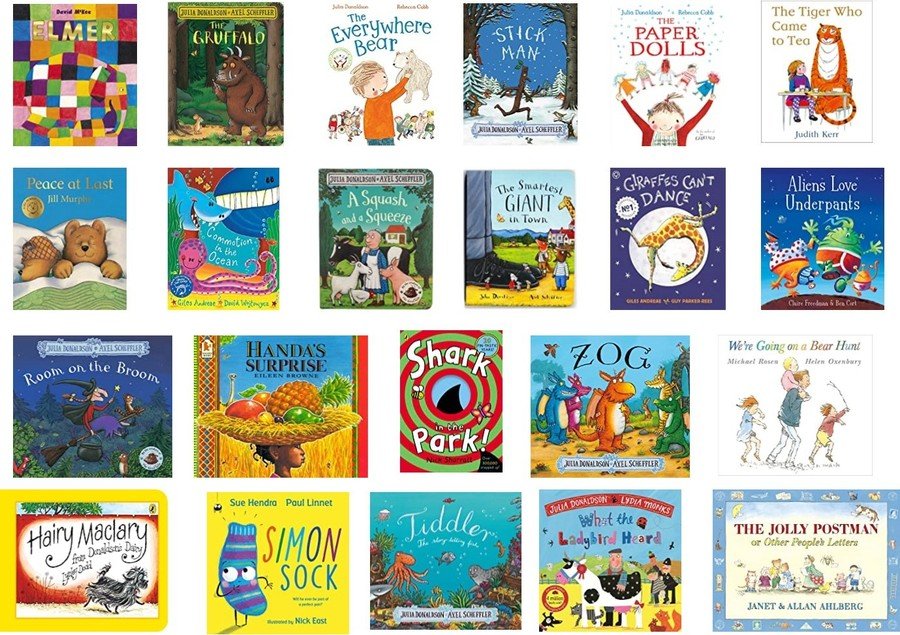 Phonics
Systematic synthetic phonics is taught daily, using the Little Wandle phonics programme. We teach new phonemes in a particular order to ensure that children get off to the best start when learning to decode words. Click the links below to find out about the order in which we teach the phonemes and how they are pronounced.
Guided Reading
In Reception all children take part in a small group reading session with an adult, 4 times per week. These sessions enable children to practise and apply what they have been taught in phonics. The books that the children are given in these sessions are closely matched to their phonics ability so that they are able to read these books independently. The same books will also go home with the children so that they can continue to practise whilst also enjoying reading to someone at home.
Library Books
All children in Reception will be able to choose a book from our Early Years library each week. They will be able to take this book home to share with an adult. These books are not for children to practise decoding, they are intended to be shared for pleasure.